Anytime Anna Wintour is seen chatting up a Hollywood starlet the rumor mill starts churning about a possible Vogue cover.
So when the editrix, who isn't known for her warm and fuzzy personality, was spotted sharing a laugh and a photo with "12 Years a Slave" actress Lupita Nyong'o, it got us wondering if the Kenyan beauty would be gracing the glossy sometime soon.
The faithful encounter took place Tuesday night in New York City where the two ladies were on hand for the 2013 Museum Of Modern Art Film benefit, "A Tribute To Tilda."
The 30-year-old star, who stepped out in a Chanel Couture black metallic high-neck dress and silver double-breasted silver jacket, has some major sartorial skills -- which we're sure Anna has picked up on. Couple that with her stunning good looks and all signs point to a best-selling cover. Right?
So, fingers crossed, Anna and Lupita's impromptu meeting really does turn into a cover!
PHOTOS: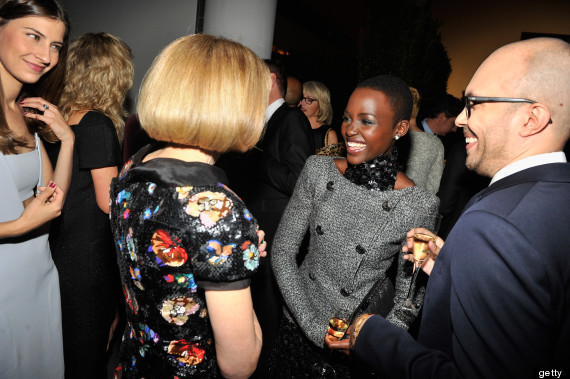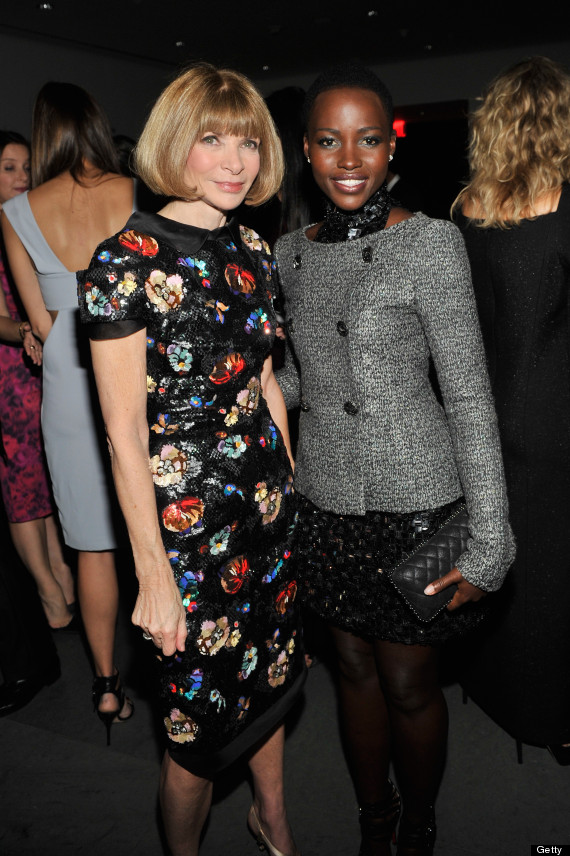 This lady needs a Vogue cover, right?
BEFORE YOU GO
PHOTO GALLERY
Style Star: Lupita Nyongo