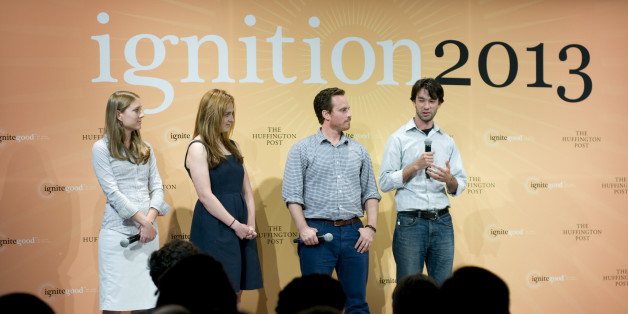 Millennials are set to inherit the world, and with it, the world's problems. While some herald Gen-Yers as our hope for a sustainable future, others critique them, citing narcissism and laziness as defining attributes.
Millennials themselves have set out to disprove the latter. The next generation of leaders recognizes that the non-profit sector needs a makeover -- the traditional ways of philanthropy require a shift towards more modern methods to create social change. Ignite Good, a millennial-focused nonprofit arm of the Heartfelt Foundation, which partners with the Huffington Post, is set to expedite this shift by empowering millennials to form partnerships and use storytelling to further their cause.
Ignite Good emphasizes creating communities of millennial change-makers in cities across the country, starting this weekend in Philadelphia. Ignition Philly will bring together 100 individuals involved in social change work from 50 Philadelphia-based, millennial-led organizations. The event will focus on workshops that teach millennials how to use storytelling to further their own social cause, connect with the stories of other youth activists, and ultimately, together, create a compelling call to action.
Collaboration is integral to Ignite Good, which emphasizes networking between millennials, as well as partnerships between long-established organizations and startups getting their feet wet. From Mobilize.org, the millennial mobilization non-profit with 11 years experience, to Philadelphia Urban Creators, a growing group that converts blighted public spaces into sustainable urban gardens, Ignition Philly reminds us that together, millennials are making a difference.
Check out our liveblog below for updates from Ignition Philly, which runs from November 8th to the 11th.
11/11/2013 6:28 PM EST
The closing ceremony of Ignition Philly will be live streamed here.
11/11/2013 5:01 PM EST
The "Closing Ceremony" of Ignition Philly is more of a launch -- a jumping off point for the vision of Philly's future that developed during the weekend's events. The ceremony begins at 6 PM and runs until 8 PM at the Friends Center in Philadelphia.
11/11/2013 11:03 AM EST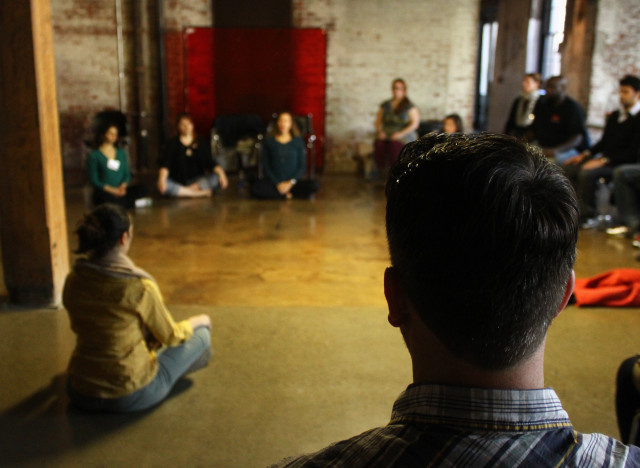 (Photo:
Ai Vuong
)
Participants begin their day with a relaxing yoga and meditation session.
11/11/2013 8:55 AM EST
The final day of our event is off to a good start with breakfast from Schmear It, a bagel food truck that "doubles as a grassroots fundraising and marketing platform for local nonprofits."
11/10/2013 3:57 PM EST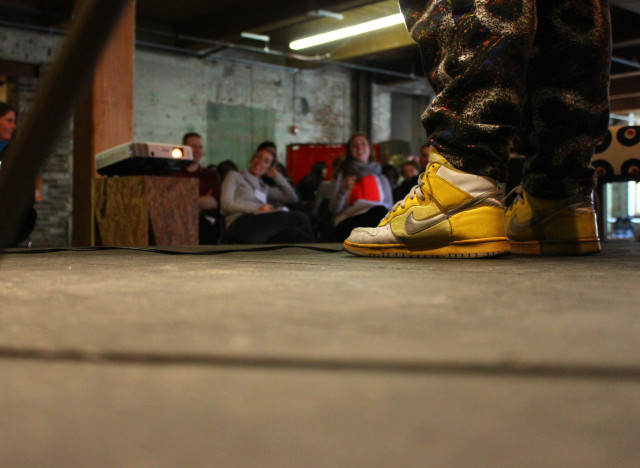 (Photo:
Ai Vuong
)
Participant Jeaninne shares her personal story.
11/10/2013 2:01 PM EST
Storytelling trainer Mark Diaz Truman articulates the need to acknowledge failures in order to ultimately be successful.
11/10/2013 12:08 PM EST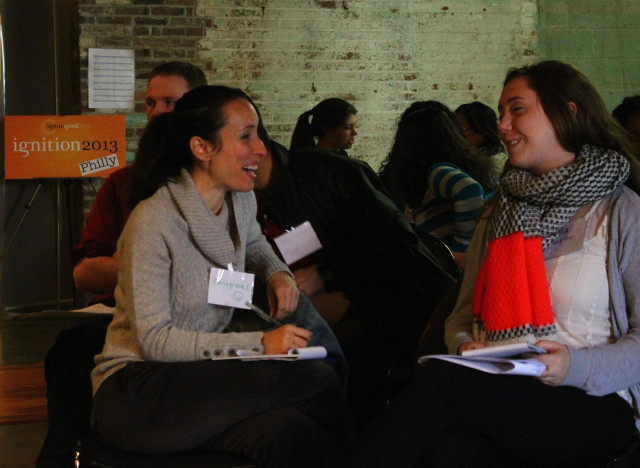 (Source:
Ai Vuong
)
Participants share their individual backgrounds. The leaders in attendance reflect a wide range of interests -- from social ventures, to nonprofits, startups, and government organizations.