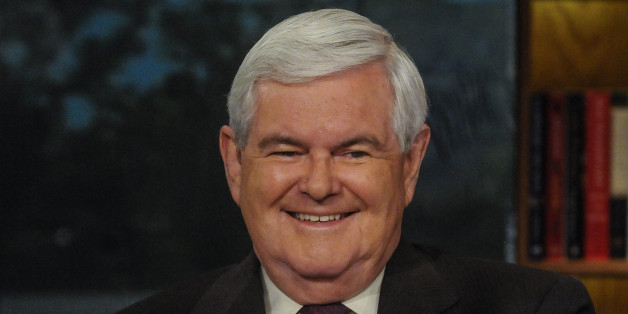 Former House Speaker Newt Gingrich (R-Ga.) has a known passion for space exploration, and now he's opening up about why he thinks it's so important.
In an interview with Yahoo! News, Gingrich said he'd travel to space "if I get the chance." Gingrich said American space exploration could be advanced if funding for NASA came from the private sector rather than the government.
"The one period of glory in NASA was the first nine years when they weren't a bureaucracy yet... and they haven't gotten back to that excitement, that adventurism, and won't," he said. "So, I would take most of the NASA budget, and I would turn it into prizes for private sector."
While making his case in the 2012 GOP presidential primary, Gingrich vowed to establish a colony on the moon if elected president, saying he hoped America could occupy the moon "permanently" and get to Mars "as rapidly as possible." The idea was ridiculed by his Republican rivals, including eventual GOP nominee Mitt Romney, who said in one debate he's "not looking for a colony on the moon."
The criticism of his ideas wasn't lost on Gingrich.
"This is a good example of what's wrong with the current political system," Gingrich told Yahoo!. "I gave a serious speech in Florida at the Space Coast outlining a very bold strategy... I got savaged by two of my competitors, Romney and [former Sen. Rick] Santorum, who deliberately distorted the speech. I got ridiculed by 'Saturday Night Live.'"
Gingrich said the GOP disagreement on space exploration isn't the only divide among Republicans, but said he likes "the turmoil."
"You're going to see a lot of tension and a lot of primary fights, but I don't think that's not healthy. I think that's in fact a sign of a very vibrant movement," Gingrich said, referencing the changing state of the Republican Party.
For more from Yahoo!, go here.
BEFORE YOU GO
PHOTO GALLERY
Newt's Vision For Life On The Moon