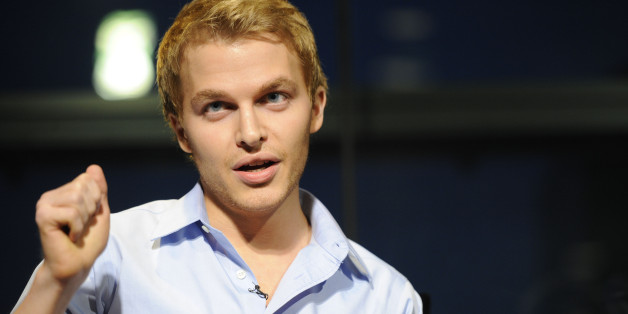 Ronan Farrow recently sat down for his first interview since joining MSNBC and he was, of course, asked about his paternity.
His mother, actress Mia Farrow, admitted in October that his father could be Frank Sinatra and not Woody Allen as was believed. When asked by The Hollywood Reporter's Marissa Guthrie if he believed the story distracted from his work at MSNBC, he had this to say: "Don't you feel like a quality journalist right now?"
In fact, THR had reported earlier that Farrow said it was "an annoyance to have such a high-profile distraction from the substance of what I'm working on."
Farrow is the newest personality to join MSNBC. He is slated to host his own show starting in 2014. In the meantime, he will appear on other shows on the network.
He had addressed the paternity rumors, which were not new, in October when he tweeted:
Listen, we're all *possibly* Frank Sinatra's son.

— Ronan Farrow (@RonanFarrow) October 2, 2013
BEFORE YOU GO
PHOTO GALLERY
Rachel Maddow Through The Years