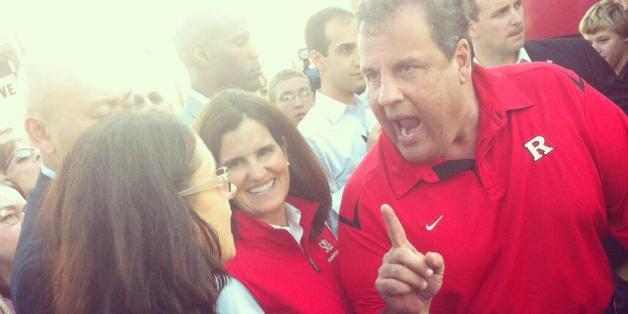 WASHINGTON -– It's easy for a national political party to suffer lapses in concentration after winning two successive elections. But if you were looking for any in the Virginia gubernatorial race, it was in vain. Democrats ran a rigorously disciplined and well-executed campaign, and got Terry McAuliffe elected governor in a purple state.
The New Jersey gubernatorial race was another story. It was there that we saw the first sign of a Democratic Party resting on its laurels, as it allowed GOP Gov. Chris Christie to coast to reelection. Democrats did nothing more than look on -- with growing concern, yes, but like a partygoer still too engorged from last night's celebration to get up off the couch and do something -– as Christie took the national stage and aggressively staked a claim as an everyman pol who just plain and simple gets things done.
The day after Christie's victory, Democrats snapped out of their stupor.
"Governor Christie really got a clean shot at introducing himself, which is unfortunate," former Obama campaign spokesman Ben LaBolt told The Washington Post's Phil Rucker.
The Democratic effort to define Christie during the long path to the 2016 presidential race will go through iterations, but it will likely begin by labeling him with one simple word that I've heard numerous times the last two days in conversations with Democrats: "angry."
"We've never had an angry president," one Democratic operative for a party committee told me.
Randi Weingarten, president of the American Federation of Teachers, drew attention to a picture taken by Slate's Dave Weigel of Christie yelling at a women teacher during a campaign stop over the weekend -- an image of Christie that Democrats will no doubt make much use of in the next few years. Weingarten called on Christie to apologize to the teacher for being a "bully."
Jeremy Bird, who oversaw the Obama campaign's ground operation in 2012, said he's been thinking quite a bit about Christie. And his multi-point takedown of the governor showed he wasn't joking. Christie is suddenly a threat to Democrats in a way they hadn't quite considered until a month or so ago.
Bird previewed some of the attacks you'll hear on the New Jersey Republican.
"I think this sort of notion that he's a moderate is really overblown. I think if you really look at his record, he's actually pretty much in line with some of the extreme Republicans on kind of big issues," Bird said.
Bird, now a principal at a private company he helped start, mentioned Christie's veto of gun control legislation in New Jersey, his opposition to raising the minimum wage and to legalizing gay marriage through the legislature rather than through referendum, and his partial veto of legislation aimed at helping women gain equal pay in the workplace.
"There's actually less daylight between him and some of the extreme factions in the party than people think," Bird said.
Then Bird threw down the anger card.
"The kind of angry persona is not really the kind of leader our country needs," Bird said.
Christie world is not too worried at the moment about Democratic potshots.
"Angry! He talked about hugs in his speech on election night!" Christie spokeswoman Maria Comella wrote in an e-mail.
Joking aside, Christie's operation knows that the Democratic onslaught will come sooner rather than later, and that they'll have to mount a strong defense and counterattack.
Christie has had success so far in brushing off these punches. He beat Democrat Barbara Buono by 22 points on Tuesday, 60 percent to 38 percent. He won 57 percent of women voters and 32 percent of Democrats, according to exit poll data.
But the intensity and volume of attacks on the national level will be much greater than what he's seen so far.

BEFORE YOU GO
PHOTO GALLERY
Chris Christie's Greatest Hits