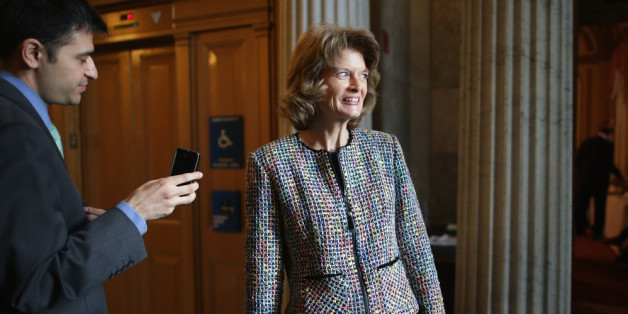 The first time the full U.S. Senate had an opportunity to vote on the Employment Non-Discrimination Act was on Sept. 5, 1996, after the legislation had already died twice in what was then known as the Senate Committee on Labor and Human Resources. When all of the votes had been cast, ENDA lost by just one, 50-49.
Flash-forward to today, and ENDA has now passed the Senate by a 64-32 margin. So, who has evolved on the issue over the past 17 years? Let's break it down.
The Electorate: Simply put, the American people have, over the past two decades, become much more amenable to LGBT Americans, and LGBT rights in general. The roll call tells the tale: of the 50 seats from which a "Nay" vote was cast in 1996, 20 are now occupied by "Yea" voting senators, while only four "Yea" voting seats have flipped back. In Alaska, Colorado, and New Hampshire, there have been complete makeovers -- two "Nays" swapped out for a pair of "Yeas" in each state.
The Democratic Party: All Senate Democrats voted in lockstep Thursday to support ENDA, with the exception of Sen. Bob Casey (D-Pa.), who did not vote. But it wasn't always that way. Back in 1996, five Democratic senators -- Howell Heflin (D-Ala.), Sam Nunn (D-Ga.), Wendell Ford (D-Ky.), James Exon (D-Neb.) and Robert Byrd (D-W.Va.) -- voted against the bill, ensuring its failure.
The Republican Party: Back in 1996, only eight GOP senators voted for ENDA. Thursday's vote count showed incremental progress, with 10 voting in favor.
Sens. John McCain (R-Ariz.) and Orrin Hatch (R-Utah), in particular: Only 8 of the senators who voted against ENDA in 1996 are still in office today. Of that group, both McCain and Hatch flipped, voting in favor.
McCain put out a statement Thursday before the vote, indicating that he planned to support the bill:
I have always believed that workplace discrimination – whether based on religion, gender, race, national origin or sexual orientation – is inconsistent with the basic values that America holds dear. With the addition of an amendment I co-sponsored with Senators Rob Portman and Kelly Ayotte strengthening protections for religious institutions, I am pleased to support this legislation.
Back in July, Hatch told The Huffington Post, "My tendency is to vote for the bill ... I have concerns about it but I also think that the language in there is really good language." His concerns involved ensuring that "exemptions for religious organizations in the bill remain strong." What was good enough for McCain turned out to be good enough for Hatch.
Generational shifts: One of the most commonly observed features in the growing support for LGBT people across the country is the fact that younger Americans tend to be leading the shift in opinion. Interestingly enough, there were some examples of this in the Senate vote. Sen. Lisa Murkowski (R-Alaska) voted for the bill Thursday, 17 years after her father, then-Sen. Frank Murkowski (R-Alaska), voted against it. And Sen. Mark Pryor (D-Ark.) voted in favor, while back in 1996, his father, then-Sen. David Pryor (D-Ark.), did not vote.
ENDA will now go to die in the same place that evolution itself goes to die: the Republican-controlled House Of Representatives.
[Would you like to follow me on Twitter? Because why not?]
BEFORE YOU GO
PHOTO GALLERY
Anti-Gay Protesters Getting Owned