Believe it or not, Joni Mitchell is turning 70 today (Nov. 7).
The Canadian singer-songwriter and painter, who broke into the music business in the late 1960s, helped define a generation with songs like "Big Yellow Taxi," "Woodstock," "The Circle Game," "River" and "California." Since 1968, Mitchell has released 19 albums and her 1971 album "Blue" is still considered to be one of best records ever made.
"I bought a ukulele to sing bawdy drinking songs at these wiener roasts that we used to have with my group of cronies. We were rock and roll dancers, for the most part," Mitchell told Rolling Stone magazine in 2002 about how she started performing. "The guys I hung out with were slightly older than me in high school, and one of them skipped a few grades and ended up in college at fifteen, so we used to go to college parties. The folk-music thing began to happen around that time, and people would sit around and sing. But there were no accompanists. Nobody played guitar around there. There weren't bands. It isn't like it is now, where everybody wants into show business."
Happy Birthday Joni! Here's to many more beautiful tunes.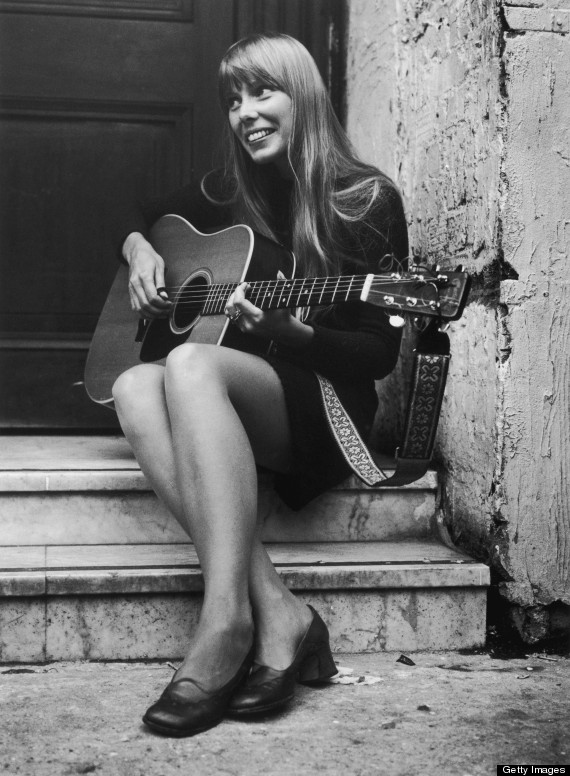 BEFORE YOU GO
PHOTO GALLERY
Celebrity News & Photos