Every Thanksgiving, we at HuffPost Media ask some of the biggest names in media what they're most thankful for. From their responses, one thing is clear: media personalities are grateful for a wide range of different things this year, with everything from family to bacon to Toronto Mayor Rob Ford.
We've compiled their responses and shared them below. We'd love to hear what you're thankful for in the comments!
Happy Thanksgiving from HuffPost Media!
Don Lemon, CNN "Newsroom" Anchor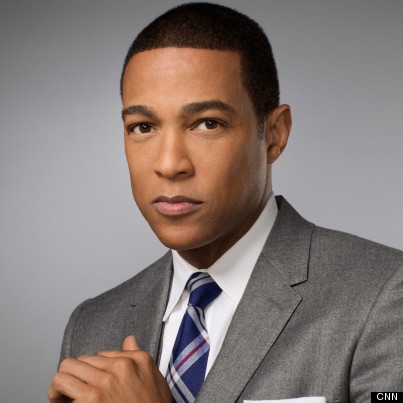 "I'm thankful for an independent mind, true freedom and being back in New York with a new devilish dog."
Jorge Ramos, Fusion "America with Jorge Ramos" Host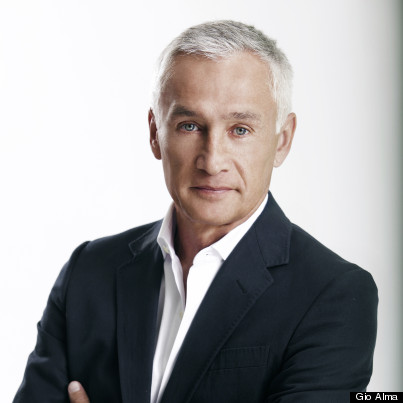 "I'm so thankful for being in a country in which you can ask any question and not go to jail for that. I'm thankful for all the opportunities for me and my children. Here's a funny story. When a good friend of mine arrived in the United States, she had no idea about Thanksgiving. She spoke no English but she made a very interesting phonetic connection. So she thought Thanksgiving was actually a saint called San Givi, who would give away turkeys and other gifts at the end of November. She immediately embraced her new American saint; the saint of generosity and optimism. In a way, I do too."
Chuck Todd, NBC News Political Director & Chief White House Correspondent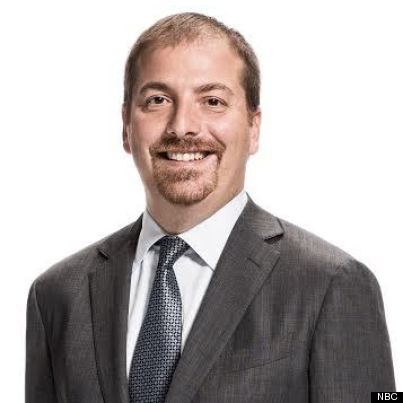 "I am thankful for the fact that 2013 has been the year I have been successful in cloning my children to become sports fanatics. The passion that they have developed for my sports teams has been a lot of fun. The Todd household will be watching the Packers face off against the Lions before Thanksgiving dinner this year, and we are looking forward to watching the Nats and the Dodgers in the spring."
Norah O'Donnell, "CBS This Morning" Co-host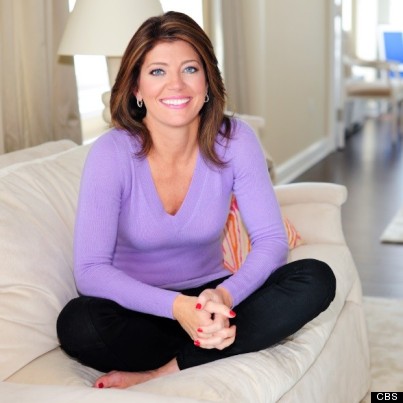 "I'm truly thankful for my family, that I love my job, and that a slice of bacon is only 50 calories."
Thomas Roberts, "MSNBC Live" Host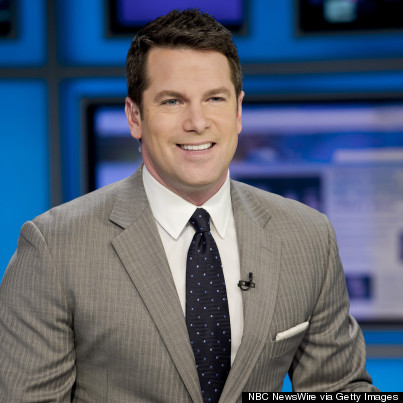 "I'm thankful for a happy, healthy family and a stellar team of colleagues. I am also most thankful for my patient husband who will be waiting to spend the holiday with me when I get home from work on Thanksgiving Day."
Chris Cuomo, CNN "New Day" Co-host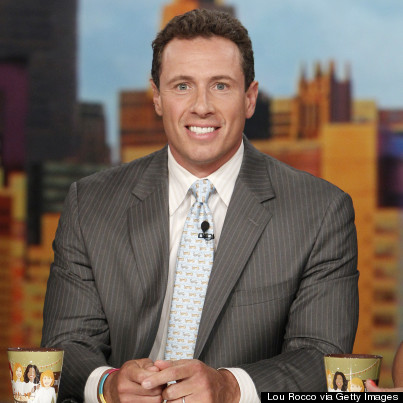 "I am grateful for every chance to help impact the world for the better, for good health, opportunity, passion, and apple crisp, and I am most grateful for the people I love the most, my kids, Isabella, Carolina, and Mario...and Cristina, who makes it all happen."
Jim Axelrod, "CBS Evening News Saturday Edition" Anchor & CBS News Correspondent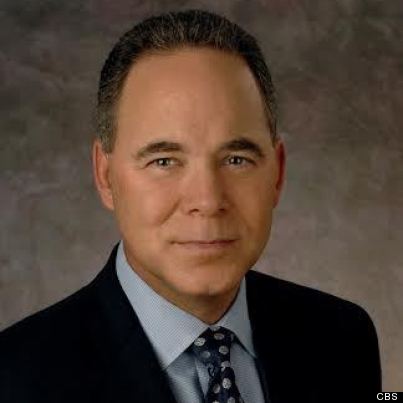 "I've never had an easier time answering the question of "what am I thankful for this year." In September, a fire gutted our home. We lost just about everything. Well, everything material. My family is safe (my wife even grabbed the cat on the way out the door) and we will sit around a rented dining room table in a rented house this Thanksgiving with great joy toasting our good fortune. Nothing like a near-catastrophe to provide a shot of clarity."
Ari Melber, MSNBC "The Cycle" Co-host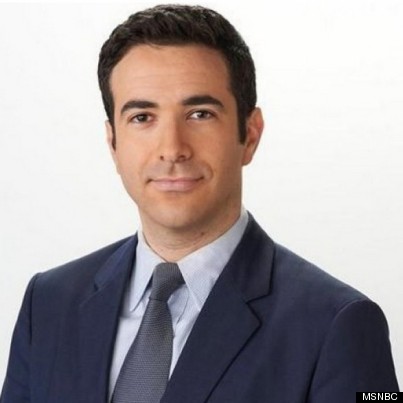 "It's a good time of year for reflection, and I'm always thankful for family, friends and health at Thanksgiving. At work, I'm also thankful for the chance to cover and discuss some significant policy debates right now -- like what kind of health care system we hope to build in this country, and whether we can improve our criminal justice system and fix an unrealistic and sometimes inhumane set of immigration rules. While 'ObamaCare' is obviously polarized right now, criminal justice and immigration reform have been drawing widespread support from people across spectrum. So there are some reasons to be optimistic about breakthroughs in the year ahead."
Joie Chen, Al Jazeera America "America Tonight" Host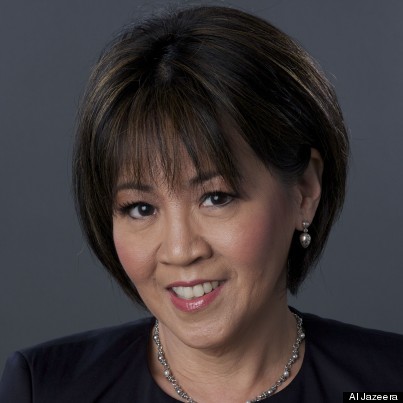 "I'm thankful for my amazing husband and son, who have tolerated my return to working TV hours at a start-up news operation; the great folks who lead our channel and allow us to do a revolutionary thing called 'journalism'; and our growing audience, whose interest validates our mission. I'm also thankful for whoever makes Twizzlers -- which fuel our program every night!"
Sara Haines, ABC News Correspondent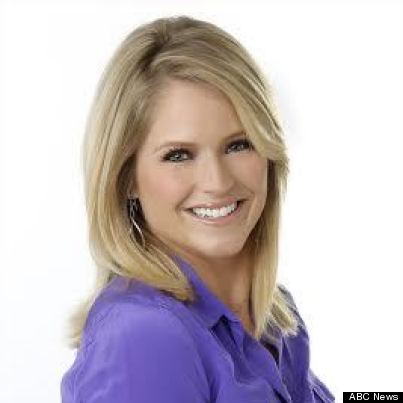 "I am grateful for an amazing (and healthy) family, wonderful friends, and new job at ABC...daily kisses from my two pups (even though I know where their mouths have been,) 80s movie marathons, and frosted sugar cookies."
Byron Pitts, ABC News Anchor & Chief National Correspondent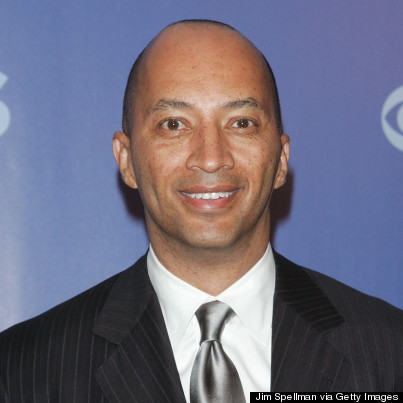 "I'm thankful for my family, good health and God's continued amazing grace. Lost my mom over the Holidays two years ago. My siblings and I talk about her every Sunday. We miss her so but are forever thankful for faith and strength she gave us. I am thankful for my work, which takes me around the globe and I'm thankful to be a citizen of this great nation. The promise of America is like no place on earth."
Michaela Pereira, CNN "New Day" Co-host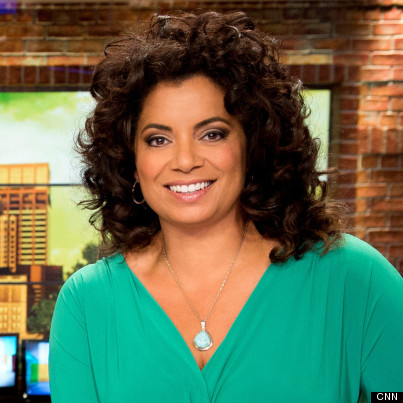 "I am full of gratitude; grateful for the unconditional love and support of a GOOD man, a great family and extraordinary friends. They have stood by and held me up as I made a BIG change in my life, but always always welcome me home. In light of this recent move from LA to New York, I am excited by and feel grateful for new opportunities, new adventure and new friends."
Anthony Mason, "CBS This Morning: Saturday" Co-host & CBS News' Senior Business Correspondent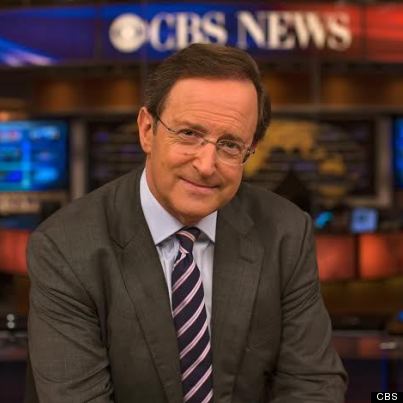 "So much to be grateful for: 3 amazing children, Emily, Olivia & Nick, who make me laugh often & make it all worthwhile. My wife, Christina. who's put up with the crazy schedule that comes with this job for far too long. This job, which isn't nearly as glamorous as it looks, but is more rewarding than you can imagine. And lastly, my knees, which are barely holding it together, but haven't given out yet."
Abby Huntsman, MSNBC "The Cycle" Co-host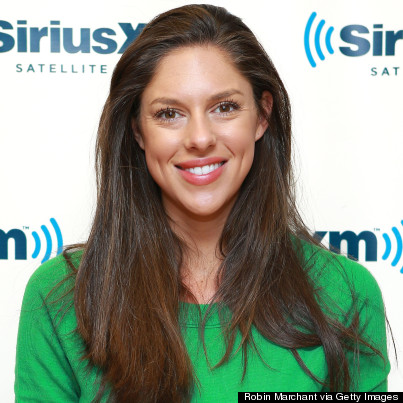 "Aside from the obvious, my wonderful family, I'm thankful for a job that pushes me to be stronger, more curious, and patient (I work next to Toure every day!). I'm thankful for the men and women serving in uniform, especially my two little brothers, Will and Jon. And I'm thankful to live in a country that continues to push for equality and fairness."
Nick Kristof, New York Times Columnist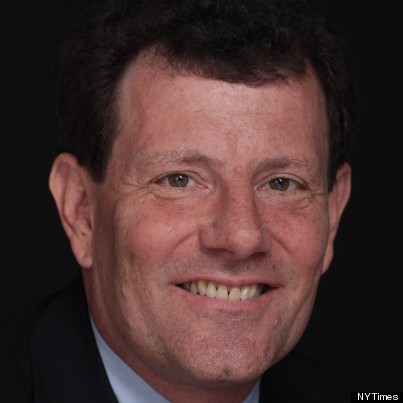 "I'm thankful for family, all healthy, tolerant of my humor, and fond of backpacking in the mountains with me. I'm thankful for a job I love. And I'm thankful that my wife and I are ALMOST finished with our next damn book!"
Ashleigh Banfield, CNN "Newsroom" Anchor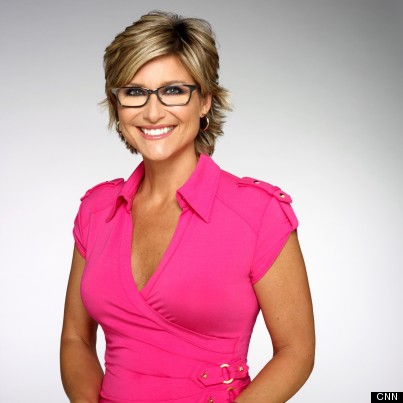 "I'm thankful for Toronto Mayor Rob Ford, Lance Armstrong, Paula Deen, Richie Incognito , and the politicians in D.C. … all of whom ensure I have a cornucopia of material every day at CNN. And I'm thankful for my children, who remind me every day why integrity matters."
Peter Alexander, NBC News White House Correspondent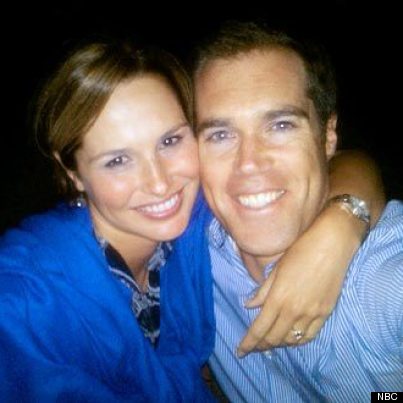 "I'm thankful that I'm not a correspondent for Ford Nation and, as importantly, that my four-month-old daughter looks like my beautiful wife."
Pedro Andrade, Fusion "The Morning Show" Co-host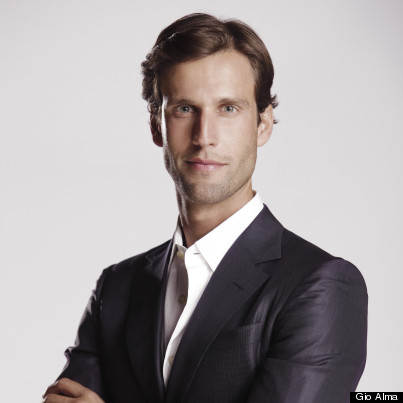 "I'm thankful for having a smile on my face every morning when I wake up - at 3:00 am - to work at a job I have always dreamed of having."
Carol Costello, CNN "Newsroom" Anchor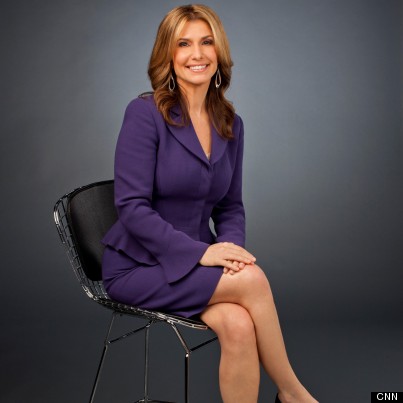 "I am grateful for the opportunity to tell my husband I love him. He nearly died last year from a brain hemorrhage."
Leon Krauze, Fusion "Open Source with Leon Krauze" Host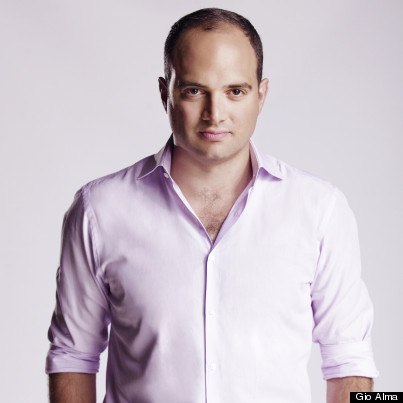 "I'm thankful for the birth of my twin boys, Alejandro and Santiago, two very proud angelenos. I'm also thankful for the birth of my other child, 'Open Source,' my show on Fusion, also a proud west coast kid. Believe me these three kids, unruly, loud but really fun, keep me up all night. Next year, I hope I can be thankful for more than 5 hours of sleep each night."
Touré, MSNBC "The Cycle" Co-host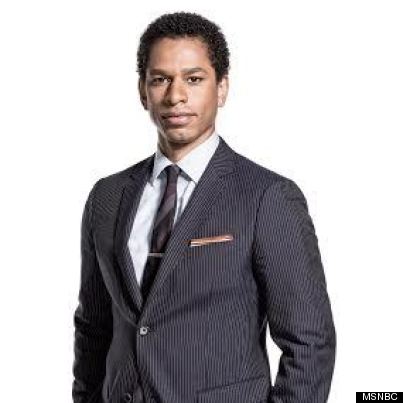 "I am thankful for my wife and kids."
Dr. Jennifer Ashton, ABC News Senior Medical Contributor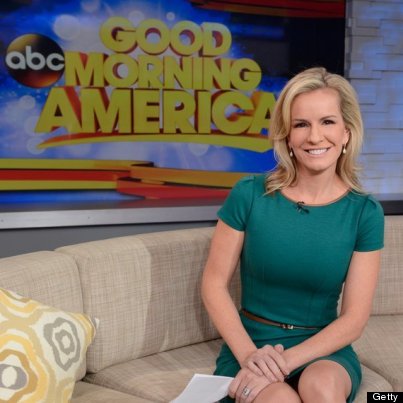 "I'm thankful there's a professional hockey season this year! But first and foremost, I'm thankful for my children, Alex and Chloe, who teach me every day, for my loving family, for my health, and for my patients, who remind me each day what a blessing it is to be a physician."
Derrick Ashong, Fusion "D.N.A." Host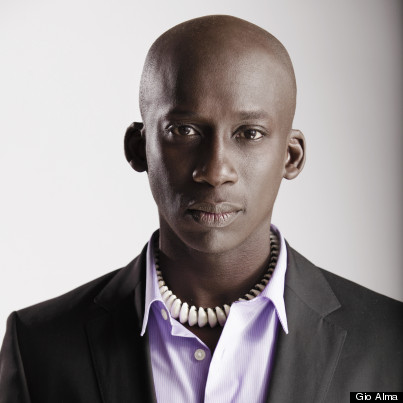 "I'm thankful for my health, my family and the chance to speak to people every day, about things I care about."
Erica Hill, NBC Weekend "Today" Co-anchor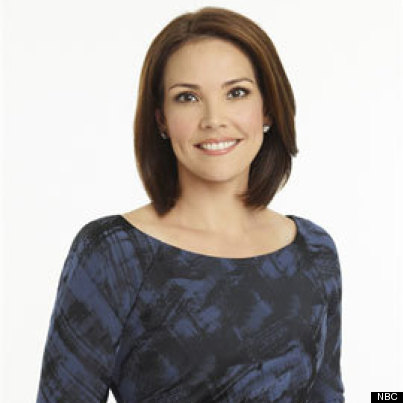 "I'm thankful every day for my family, friends, and neighbors. I'm thankful for the dedicated men and women who give up time with their own families to keep mine safe. I'm thankful I have a job I love that is both interesting and challenging, where I am always learning. I'm most thankful for the small moments that mean so much: the silent, knowing glances exchanged with my husband as we soak in the beauty of our growing boys."
Ali Velshi, Al Jazeera America "Real Money with Ali Velshi" Host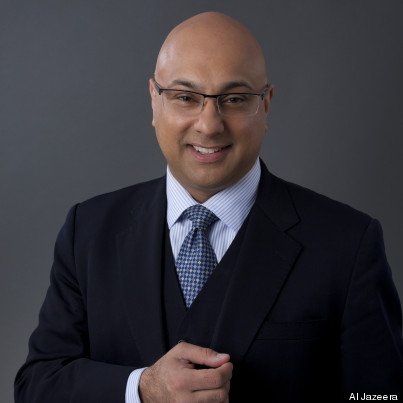 "I'm thankful for the real people I interview every day, who hold no office or position, but simply work hard to feed their families, nurture their communities and nourish their souls. They are the real American Dream. And I'm thankful for my wife Lori who, no matter how much she contorts her mind, cannot conjure up a reason why one shouldn't embark on an adventure when the right opportunity presents itself."
Kate Bolduan, CNN "New Day" Co-host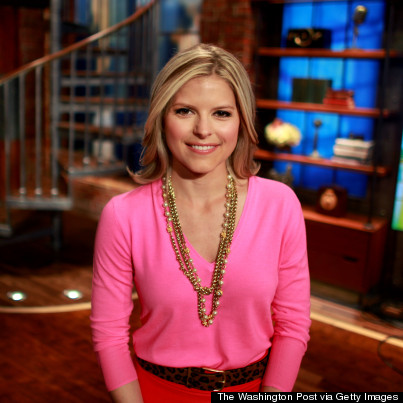 "This year I'm thankful for coffee and alarm clocks. Two things that keep me up and running on my new schedule....and of course my family, who make it all worth it."
Sam Sifton, New York Times Senior Editor & Author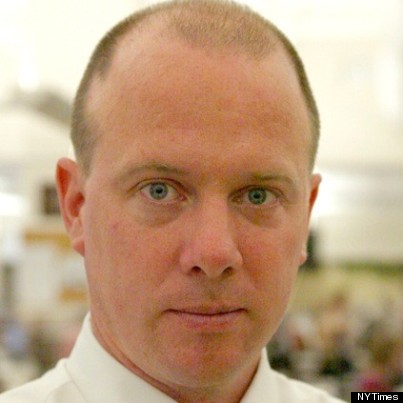 "I'm thankful that my family's healthy, and that the kids are thriving. I'm thankful to have a job where I can do journalism -- and cook food -- that helps people all over the country. And I'm thankful that the dog seems happy to see me each night. That matters a lot."
Fredricka Whitfield, CNN "Newsroom" Weekend Edition Host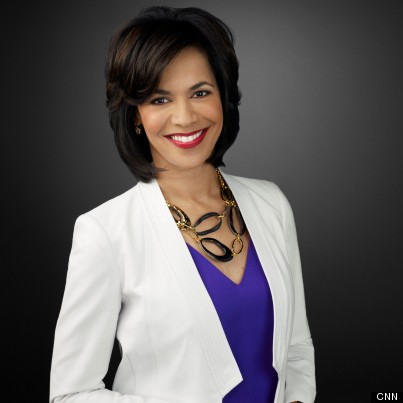 "I am so grateful to receive so much care and support from family and friends no matter how many miles separate us. I'm thankful for a fabulous teammate of husband and our three amazing children who keep me laughing, challenge my thinking constantly and along the way remind me how precious a bubble bath and sleep truly are."
Jenna Wolfe, NBC Weekend "Today" Anchor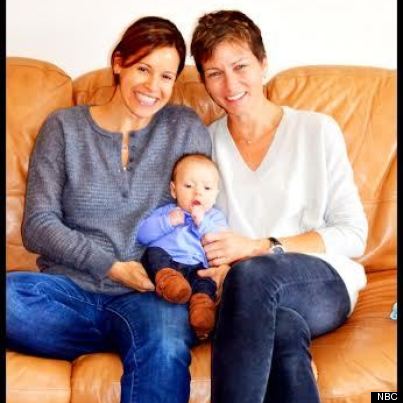 "After all these years spent trying to blaze the proverbial trail, it was the conventional decision to have a baby that ironically has changed me the most. I am blessed beyond my wildest imagination to have Harper Estelle, this perfect little bundle of life, join our already scheduled program. She and Steph bring out the absolute best in me. When giving thanks this year they top my list."
Antonio Mora, Al Jazeera America "Consider This" Host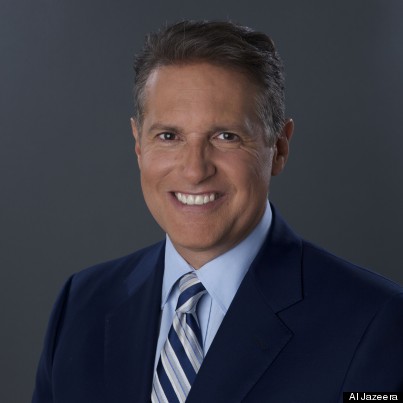 "I'm thankful for my family, even though I only get to see them on weekends. I¹m very happy to be working on a show, Consider This, that allows for in-depth conversation on everything from international relations and politics to culture and sports. And I'm grateful that the Coca-Cola Company still makes Tab."
Melissa Clark, New York Times Food Columnist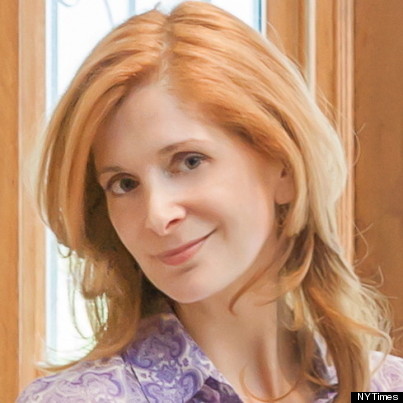 "Every day I wake up grateful to be surrounded by people I love so much, and able to do the things I love to. Without my family and friends, the work would have no meaning. And my work - the cooking and writing that fills my days in the most satisfying way imaginable - is one of the best ways I know to express my gratitude for having those people in my life."
Major Garrett, CBS News' Chief White House Correspondent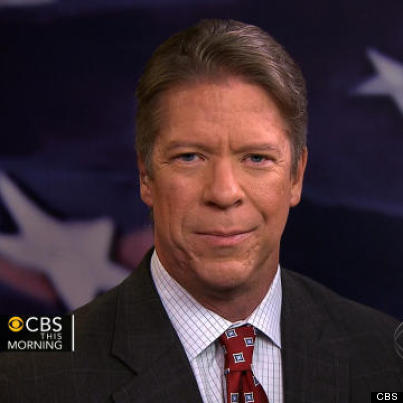 "I am thankful for the teachers and professors who educate and inspire my children; I am thankful for the teachers and professors who taught and inspired me."
Karen Finney, MSNBC "Disrupt With Karen Finney" Host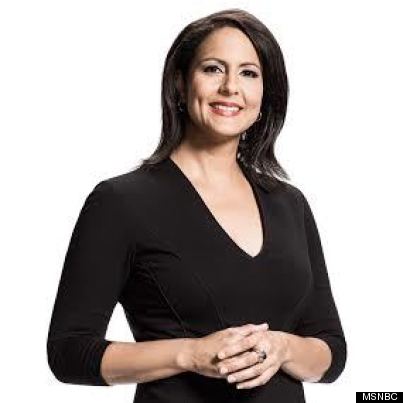 "I'm thankful for the love and support of my friends and family – and my sweet pup THE best dog ever – all of whom serve as daily reminders that I'm a lucky gal. I'm thankful to have a job I love, the Disrupt team and our Disrupt crew. I'd be thankful for a week without a 2016 conversation!
And like many of us, I'll be incredibly thankful when ALL our troops come home from Afghanistan. Especially during the holidays we should stop and take a moment to thank a soldier or their family member for their service and sacrifice. On a personal level, I've gotten just a small taste of it this year and am in absolute awe of their strength and courage – truth is that we can't even begin to understand what 5, 8 or 10 deployments does to a human being and a family. So thank you to all our troops and veterans, I hope our leaders will make decisions worthy of your sacrifice."
Peter Hamby, CNN Political Reporter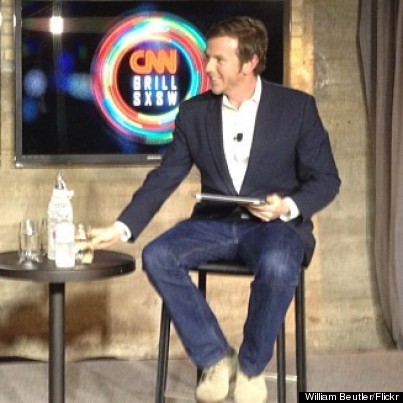 "I'm thankful for my family, of course. Especially my grandmother in South Carolina, my best political source in the state. She even bought a scanner a few years ago for the sole purpose of sending me digital versions of all the nasty direct mail she gets from campaigns."
Kelly Wallace, CNN Digital Correspondent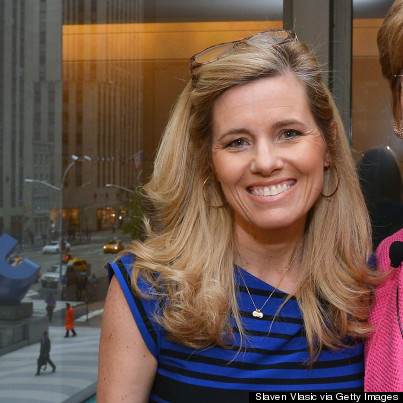 "I'm thankful for my two delicious daughters who show me every day what it means to be a 'girl on fire,' my partner-in-life husband who makes everything better, the rest of my supportive and loving family, a job where I can showcase smart and passionate women, annual weekends with my precious gal pals plus 'Homeland,' chocolate-covered peanuts and decaf skim lattes!"
Dylan Dreyer, NBC Weekend "Today" Weather Anchor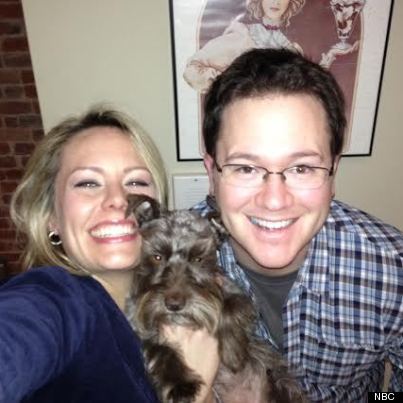 "No matter how hectic and busy I can be at work, I know I always have a warm home to go to where my very best friend in the whole world, my husband, will be waiting for me with our little dog Bosco. And knowing that the rest of both our families are only a phone call away."
Steve Kornacki, MSNBC "UP With Steve Kornacki" Host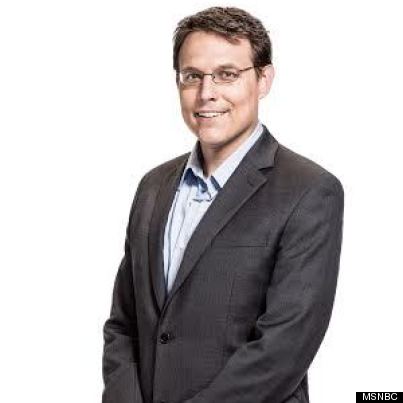 "I'm thankful someone finally explained to me what YOLO means."