Want to be an adventure traveler? The Outbound, an adventure travel website that beta-launched last month, has only one prerequisite: Love The Outdoors.
The site makes its slogan, "We Are All Adventurers," a reality by reconceptualizing "adventure" away from something solely associated with risk taking. With activity categories like "Chilling" and "Photography," The Outbound concept of adventure is simply trying something new.
The idea was "born out of frustration," according to the site's founders, who, even as experienced adventurers, had difficulties finding information about new activities and locales. "We saw an opportunity to create structure and guidance where very little existed."
And so they pounced. The Outbound is intelligently designed, informative without being overwhelming, and aesthetically beautiful. Most of the photography is taken by professional outdoor photographers, and the guides are written by experienced, local adventurers and atheltes.
Prospective travelers can search by skill level, price level (many of the activities are free!), or the really important criteria (dog friendly, adult beverages allowed).
The site currently focuses on San Francisco, Lake Tahoe and Hawaii. Trips to Costa Rica, Mt. Kilimanjaro and even Russia are also featured, with plans for much more expansion.
The Outbound isn't the first adventure travel website, but careful curation and intuitive user experience sets it apart from the rest. "Sixty thousand trails doesn't help me much," says Outbound co-founder Brian Heifferon. "I just want to know what the best trails are."
"We want to make sure you have that first great experience."
In the spirit of first great experiences, we picked our favorite beginner's excursion from each of The Outbound's 20 adventure categories. Pick a new locale, pick a new hobby, and go be an adventurer.
HAWAII
SURFING, North Shore, Oahu
Ok ok, you can't be a beginning surfer for this one. But you can be a beginning tow-in surfer. Pro surfer Jamie Sterling teaches you how to start towing into the real deal.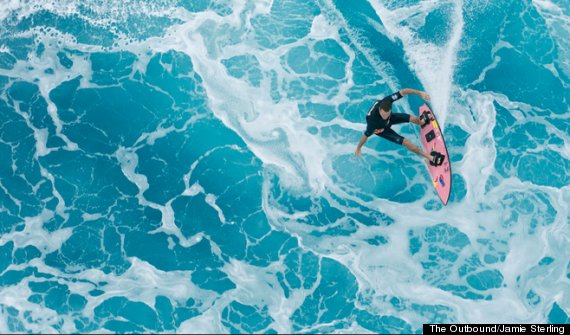 BACKPACKING, Kalalau Trail, Kauai
The Kalalau Trail is the ultimate backpacking experience in Hawaii, but it's also a serious undertaking and can be dangerous. Go with experienced guides and it will be four days you'll never forget.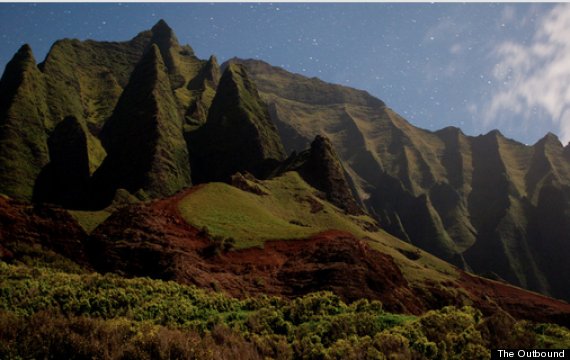 BODYSURFING, North Shore, Oahu
You don't need a board to surf. The purest form of surfing is taught here by a competitive bodysurfer who won the 2007 Sandy Beach championships (Obama's preferred bodysurfing beach) and who placed 5th at the Pipeline Bodysurfing Classic (the premier bodysurfing competition in the world).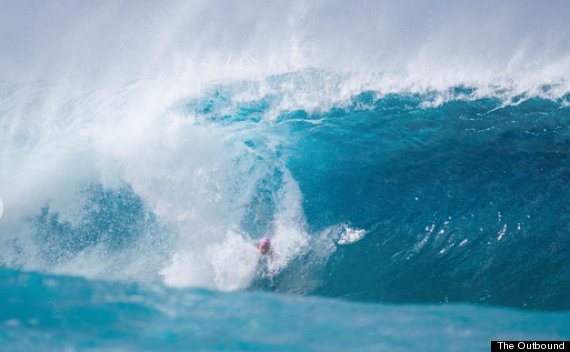 DIVING, Kalama Beach, Maui
No certification necessary, this excursion shows you scuba diving basics in shallow water before taking you on an underwater tour. Apprehensive? This tour won't take you deeper than 40 feet below the surface.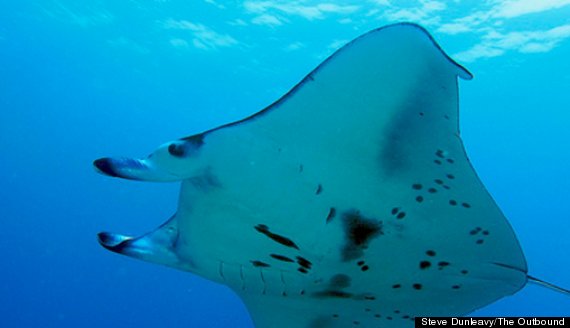 KAYAKING, Kaneohe Bay, Oahu
You'll feel like you're walking on water when you reach this gigantic sandbar in the middle of Kaneohe Bay. Rent a kayak for the short trip and bring a football, adult beverage, or whatever other equipment you want for a playground in the middle of the ocean.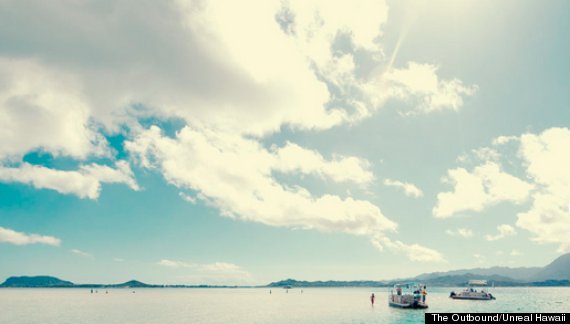 YOGA, Magic Island, Oahu
Many people never try yoga because they assume they'll get bored. Well it's pretty hard to be bored when you're standing at the shore watching the sun set over Waikiki. No better place to give it a shot.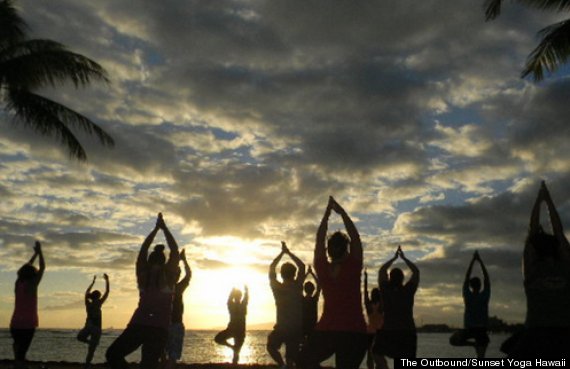 CAMPING, Polihale Beach, Kauai
At Polihale Beach, minimal preparation yields maximum beauty. No entrance fees, no reservations required, and 17 miles of west-facing coastline (i.e., unobstructed sunsets) to figure out where to pitch your tent.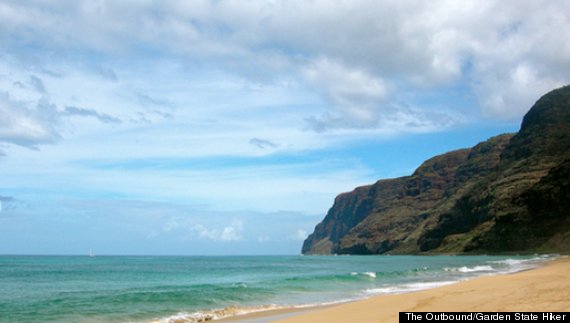 STAND UP PADDLE, Hanalei River, Kauai
If you're new to stand up paddling, learning will go a lot more smoothly on quiet river waters. Guides show you proper technique and give you a tour of Hanalei River. When you're ready, graduate to the world-famous Hanalei Bay waters.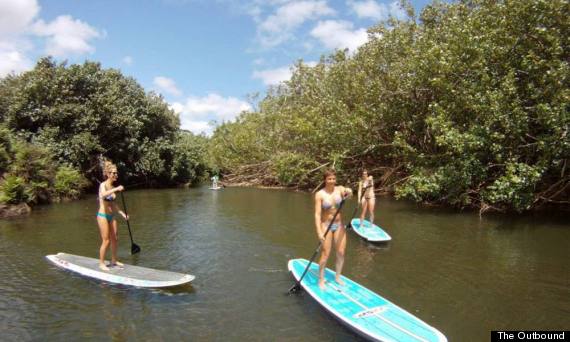 SAN FRANCISCO
CYCLING, Golden Gate Bridge to Sausalito
Biking across the Golden Gate is an absolute must while in San Francisco, and anyone can do it. If you don't feel like riding the eight miles back, a ferry can take you home across the bay.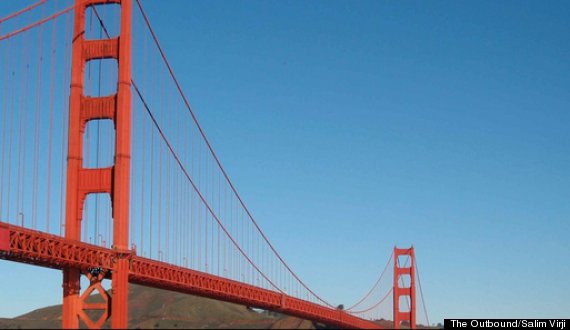 RUNNING, Lyon Street Steps
Break up the monotony of running by cruising up the Lyon Street steps. The view of the bay from the top makes the grueling workout worth it.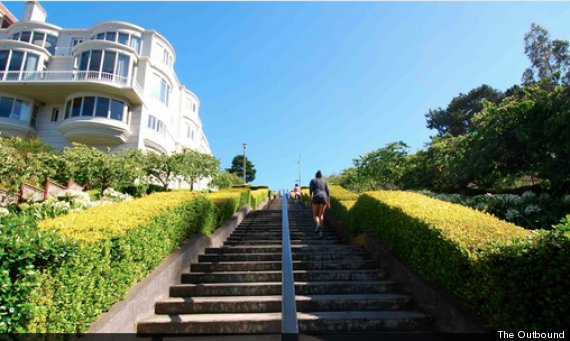 FITNESS, ChiRunning
If you're just starting to get back into shape, it's crucial to learn proper running form. Take a running lesson in the Presidio, a gorgeous wooded national park right in the city.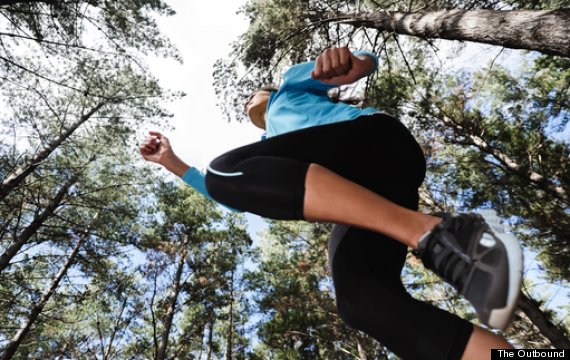 KITEBOARDING, Oyster Point
Kiteboarding is definitely not a sport you can just pick up. Go through these instructors' comprehensive program of everything you need to know to get up and riding.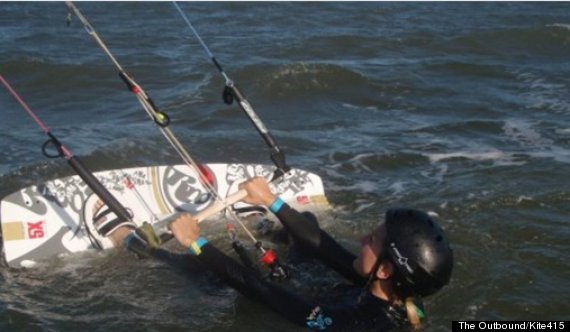 SURVIVAL, Wilderness Skills Clinic, Boulder Creek
Shelter, fire, water, food. It's what you need to survive. Learn how to find them in the Santa Cruz Mountains.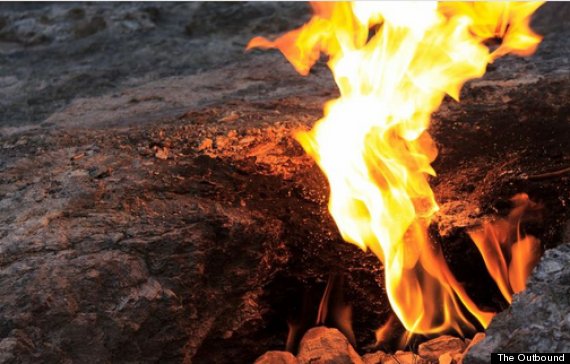 HIKING, Ventana Wilderness Hot Tub, Big Sur
No northern California trip is complete without a trip to Big Sur. Find three natural hot springs on this hike.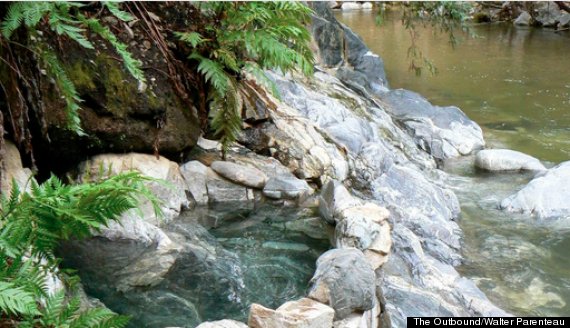 LAKE TAHOE
PHOTOGRAPHY, 1/2 Day Photo Tour, South Lake Tahoe
Photographers who lead these tours have an average of 33 years of experience shooting around Lake Tahoe. No matter your skill level you'll leave with incredible shots.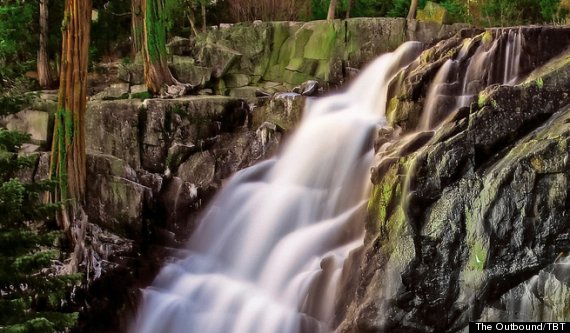 CHILLING, Vikingsholm Castle
Some people just can't chill. Well, maybe cruising around a castle will slow you down for a minute. Bring a picnic, snap a photo, and pretend you're Tahoe royalty.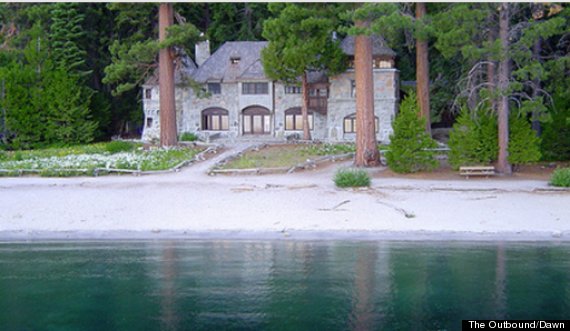 FISHING, South Yuba River
All equipment included on these half and full day trout catching (and releasing-- they're sustainable!) excursions.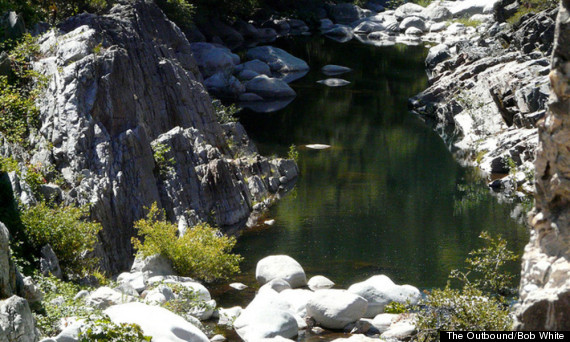 ROCK CLIMBING, Lover's Leap
Ok, maybe a location with the word "Leap" in it isn't very encouraging on your first rock climbing attempt, but these guides guarantee their classes are for everyone.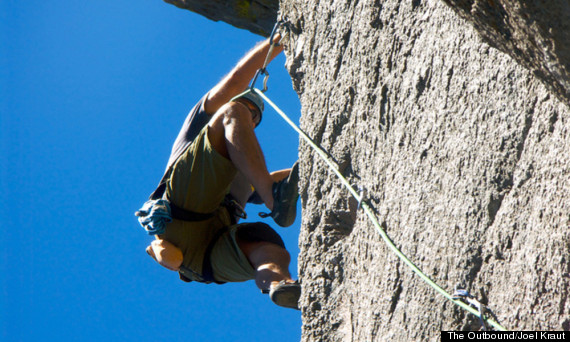 SWIMMING, Truckee River Float
If you're not keen on swimming, it might be best to try it with a nearby floatation device. And by that we mean a raft. Loaded with beers.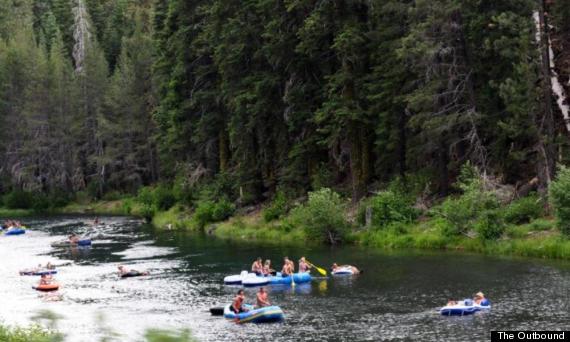 VOLUNTEERING, Trail Work and Backcountry Camping, Incline Village
A twenty-five year tradition, these backpacking trips involve trail maintenance on the beloved Tahoe Rim Trail. It's an opportunity to simultaneously love and conquer Mother Nature.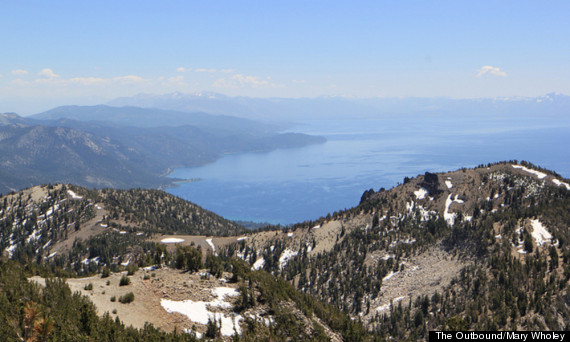 MOUNTAIN BIKING, Emigrant Trail
A relatively easy ride with a built-in cooling off pit stop at Stampede Reservoir.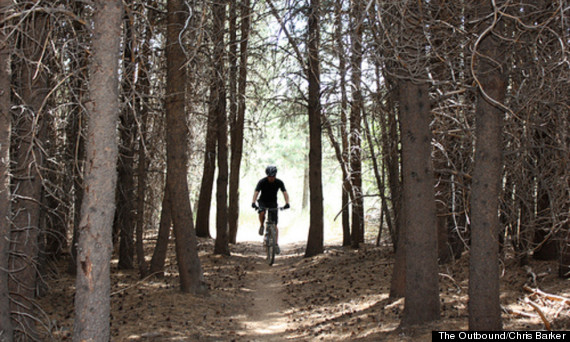 Hope one of these trips tickles your adventurous fancy. Now get outside!
The Outbound gives 1% of its profits to environmental initiatives through the 1% For The Planet program.
You can join The Outbound through this special invitation.
BEFORE YOU GO
PHOTO GALLERY
Top 10 Extreme Travel Adventures