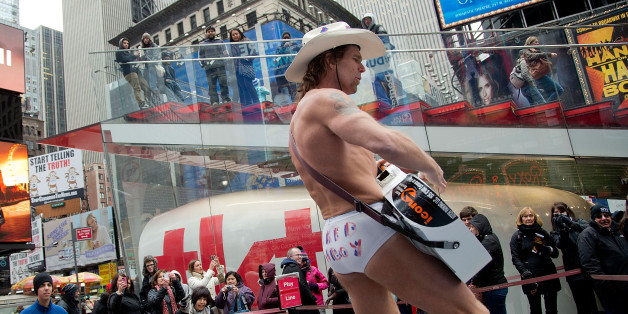 1. Dr. Zizmor
Who he is: the sphinx-like dermatologist who has fixed faces that have launched a thousand C trains. His shitty clip-art, photoshopped ads haven't changed in the 12 years I've lived here.
His trademark: his "Thank you, Dr. Z!!!!" tagline.
2. Robin Byrd
Who she is: A former porn actress who has hosted a late-night cable access show that's been running since 1977 featuring local strippers. It's only on in Manhattan public access, and has been in reruns since 1998.
Her national fame moment: Cheri Oteri impersonated her on a Saturday Night Live sketch parody of the show.