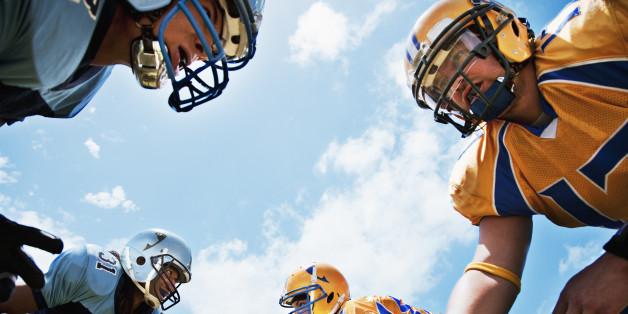 As the Employment Non-Discrimination act passed the Senate and now moves to the House, a story is making its rounds on the Internet that points to crucial need for employment protections for lesbian, gay, bisexual and transgender people.
According to a lawsuit filed in Alameda County Superior Court, Burke Wallace was fired from his position as head varsity football coach at Livermore Valley Charter Prep High School in Livermore, Calif., after supervisors heard him mention his husband "in passing."
"He was wrongfully terminated because of his sexual orientation, and the [school's] administration is responsible for that," said John Furstenthal, Wallace's attorney. "They may try to come up with all these different excuses, but I don't think they'll hold water in court."
Wallace was also reportedly forced to leave his English teaching post following harassment and stress after his termination from the coaching position.
Wallance would certainly not be the first educator to experience workplace discrimination as a result of his sexual orientation or his gender identity. In August, news broke that a Catholic school teacher was terminated from her position shortly after her marriage ceremony. A gay Catholic music school teacher was also recently fired from his position as music director. Additionally, Marla Krolikowskii, a transgender Catholic school teacher who was fired after being called "worse than gay," eventually received a legal victory in her battle against the school.
To learn more about the protections afforded and not afforded by ENDA, check out this list of "5 Cases Of Anti-Gay Workplace Discrimination That Won't Be Covered By ENDA."
BEFORE YOU GO
PHOTO GALLERY
LGBT Discrimination In The Workplace