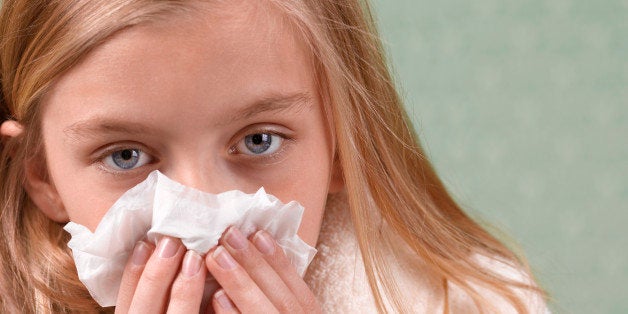 Kids in the southern and southeastern United States are more likely to suffer from hay fever than children in other parts of the country, a new study suggests.
While the exact reasons for this are unknown, researchers noted that temperature, ultraviolet index and precipitation could all play a role.
"According to the study, wetter regions with average humidity were associated with a decreased number of children with hay fever," Michael Foggs, M.D., who is the president-elect of the ACAAI, said in a statement. "The study also found areas of the south with warm temperatures and elevated UV indexes seem to harbor more hay fever sufferers."
The study is based on data from 91,642 children ages 17 and younger, who were part of the 2007 National Survey of Children's Health. States with the fewest hay fever sufferers were Montana, Vermont and Alaska.
Hay fever, also known as allergic rhinitis, produces symptoms such as sneezing, itchy eyes, runny nose and sinus pressure, according to the Mayo Clinic. But unlike a cold, which also triggers these symptoms but is caused by a virus, hay fever is caused by allergies.
Hay fever is most common in the fall and spring, but for some people, it can be a problem year-round. The Mayo Clinic notes that seasonal triggers include fungi and mold spores and pollen from trees, grass and ragweed. Year-round triggers include dust mites, dander and fungi and mold spores.
BEFORE YOU GO
PHOTO GALLERY
Natural Allergy Relief