Much is known about Muhammad Ali's triumphs as a boxer -- "float like a butterfly, sting like a bee," The Heavyweight Champion of the World, "The Greatest" -- but a new documentary focuses on the trials he endured as well.
"The Trials Of Muhammad Ali," the latest documentary from Chicago-based Kartemquin Films ("Hoop Dreams," "The Interrupters"), explores the boxer's life as he was transitioning from Cassius Marcellus Clay, Jr. to Muhammad Ali -- much of which happens during Ali's time living in Chicago.
(See more photos of Muhammad Ali's life in Chicago below.)
Director Bill Siegel ("The Weather Underground") was inspired to create this new documentary on Ali having done research for another Ali documentary, "Muhammad Ali: The Whole Story."
Siegel said in a recent interview "Trials" explores a part of the Ali's life that's often glossed over in sports documentaries, the exile which he calls "the most important period of his life."
(Read Bill Siegel's full interview with Chicagoist.)
Ali met both his first wife (to whom he was married just 18 months) and his second wife, Khalilah Ali (nee Belinda Boyd), in Chicago.
Ali's second wife, a Chicago native born into the Nation of Islam (she changed her named after their marriage in 1967), was a deeply influential figure in Ali's life despite being almost a decade younger when she married him at age 17.
"Trials" follows Ali's life from a Kentucky boxing champ to a follower of Nation of Islam leader, Elijah Muhammad, to his battle with the U.S. government over his conscientious objector status that ultimately led to the Supreme Court.
In addition to revealing an intimate look at Ali's life living in Chicago's Woodlawn neighborhood, "The Trials of Muhammad Ali" mines long-forgotten slices of the legend's past (including his stint as a college speaker and the star of the Broadway play, "Buck White").
The overall effort is one of trial -- and ultimately triumph -- that shows with sadness, rage and grace the defining years of one of the greatest athletes of all time.
"The Trials of Muhammad Ali" is playing in select theaters across the country. The film debuts in Chicago Nov. 8 at the Music Box (sold out) and will show at Chatham 14 Cinema (210 W. 87th St.) and ICE Lawndale 10 (3330 W. Roosevelt Rd.).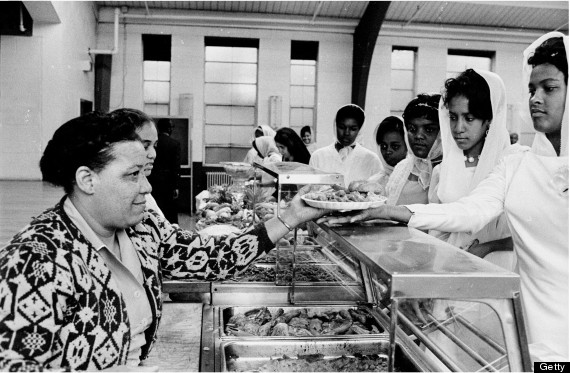 Khalilah Ali (far right) is served lunch with fellow graduates after graduation ceremonies at the Nation of Islam's University of Islam Temple #2, Chicago, IL, 1965. The former Belinda Boyd took the name Khalilah Ali upon marrying the boxer Muhammad Ali. (Photo by Robert Abbott Sengstacke/Getty Images) Muhammad Ali strikes up a tune on the piano at his Chicago home shortly after being presented a bronze sculpture by artist Jesse Richardson, Feb. 12, 1979. When asked what he could play on the piano, Ali answered "Boogie" - and did, with lyrics. (AP Photo/Larry Stoddard)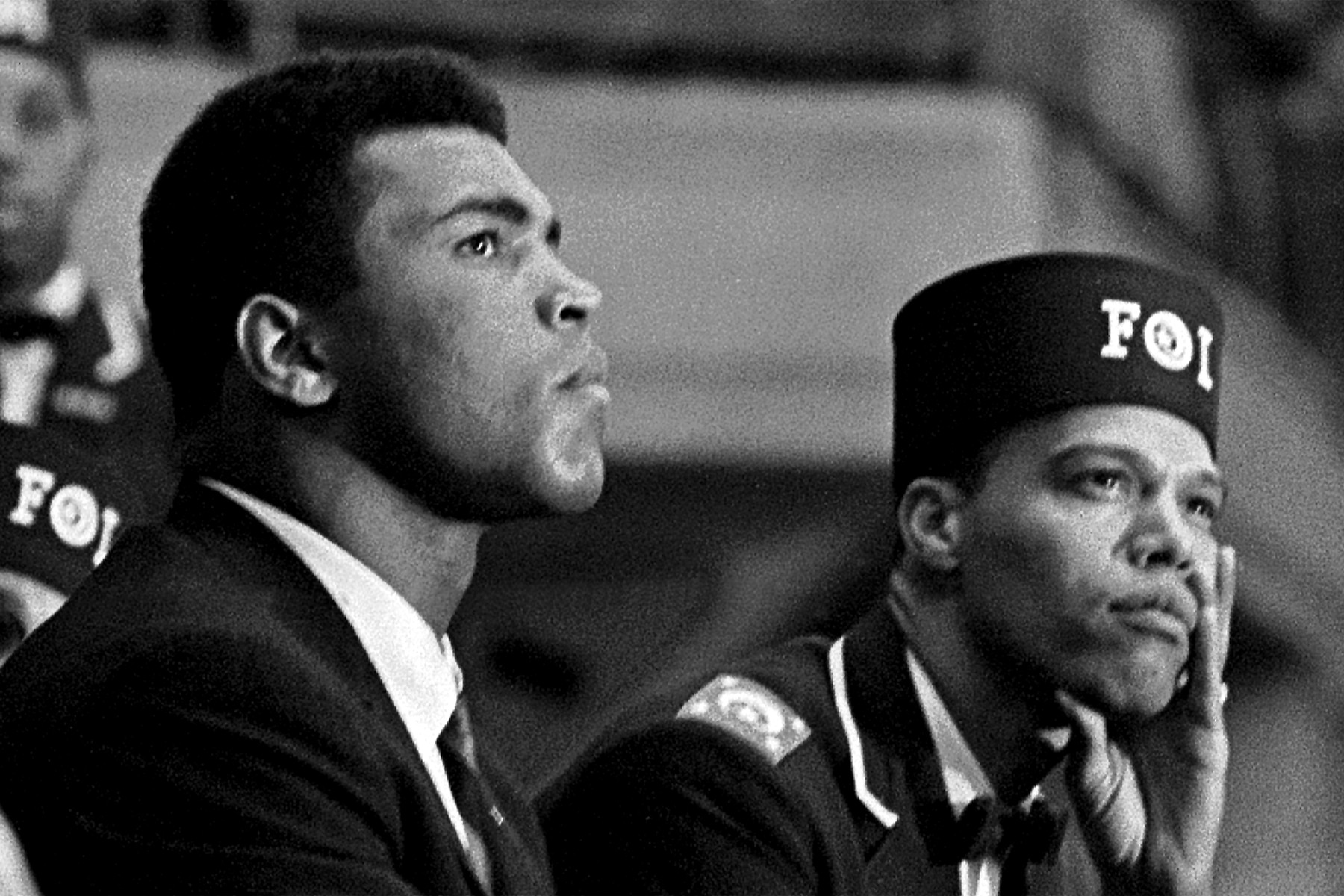 Close-up of American boxer Muhammad Ali (born Cassius Clay) (left) and Nation of Islam leader Louis Farrakhan (born Louis Walcott) as they listen to a speaker during the Saviour's Day celebrations at the International Amphitheatre, Chicago, Illinois, February 27, 1966. Farrakhan wears a Fruit of Islam uniform, a subset of the Nation of Islam. (Photo by Robert Abbott Sengstacke/Getty Images) World heavyweight champion Muhammad Ali, second from right, and Sen. Charles H. Percy (R-Ill), far left, lead all the participants of the New World Patriotism Day Parade down Michigan Ave in Chicago, July 4, 1979. Ali is the grand marshall of the parade. (AP Photo/Charles Knoblock) Muhammad Ali reflects a mood of happiness with a neighbor?s young child at his home in Chicago, Ill., June 4, 1968. (AP Photo/Charles Knoblock)
BEFORE YOU GO
PHOTO GALLERY
Muhammad Ali Through The Years