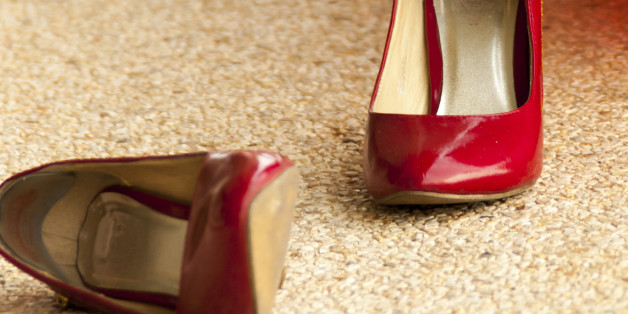 If there's ever a time you need a little distraction in your life, it's during the divorce process. That's why we launched our Divorce Care Package series. With each post, we'll show you what things -- books, movies, recipes -- helped others relieve stress in the midst of divorce, in the hopes that a few of their picks will serve you well, too. Want to share what got you through your divorce? Email us at divorce@huffingtonpost.com or tweet @HuffPost Divorce
It's been five whole years since Magda Pecsenye and her ex-husband, Doug, got a divorce. Today, they're on such great terms that they run a co-parenting blog, When The Flames Go Up, where they offer "been-there-done-that" counsel on everything from surviving the holidays after divorce, to keeping a 50/50 co-parenting plan running like a well-oiled machine.
So needless to say, Pecsenye has come a long way since her divorce. But below, the blogger looks back to five years ago and reflects on some of the things that got her through the split, from salty fried pork buns to Johnny Cash.
Keep in touch! Check out HuffPost Divorce on Facebook and Twitter.
ALSO ON HUFFPOST:
PHOTO GALLERY
BEFORE YOU GO
How To Stop Stressing About Being Alone
PHOTO GALLERY
How To Stop Stressing About Being Alone