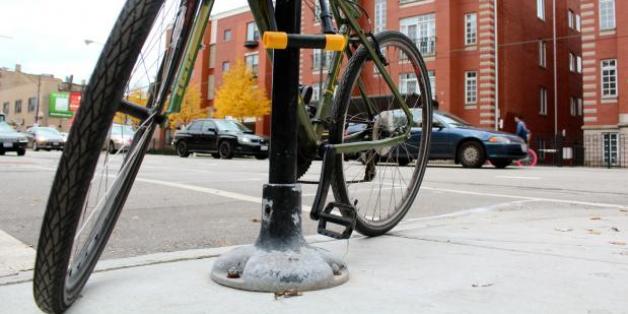 Story by Paul Biasco, courtesy DNAinfo Chicago:
LINCOLN PARK — On a sunny Wednesday morning as moms, kids and workers were walking along Halsted Street, a bike thief worked in plain sight.
It was as easy as lifting a tow zone sign right out of its base, slipping the U-Lock off the metal pole and riding off with the lock still attached to the frame of the bike.
Couldn't have been more than 10 seconds.