This cute kid note could soon be trending...
Title: Dear So-Called Tooth Fairy
Author: Carlos
Age: 9
Social media savvy: Clearly, Carlos has already mastered Twitter. The logical next step is to write a blog.
What exactly is Carlos trying to negotiate for? The world may never know!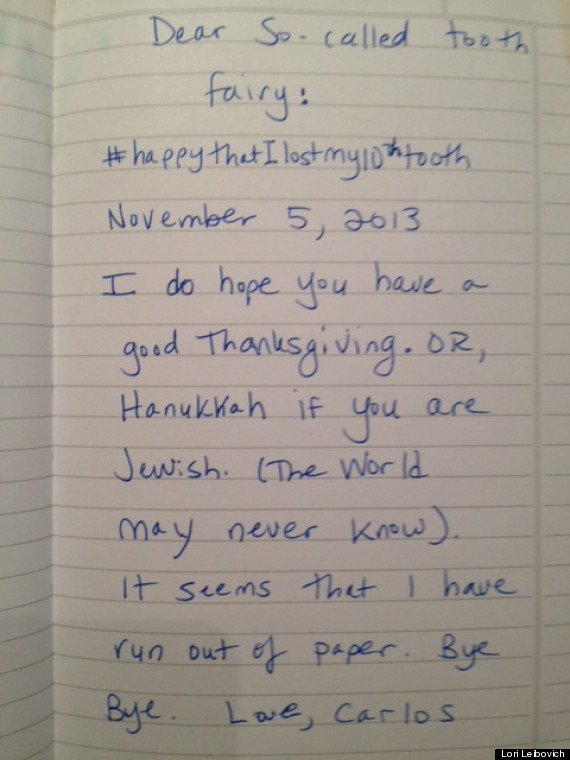 Has your child drawn or written something adorable? Send a photo, along with your child's name and age, to kidnotes@huffingtonpost.com or via Facebook or Twitter -- and it may be featured as our Cute Kid Note of the Day.
Next Cute Kid Note of the Day: You Can Be My NEXT Boyfriend
BEFORE YOU GO
PHOTO GALLERY
Cute Kid Notes