Sandwiched between World War II and the Vietnam War, the Korean War at times goes overlooked in discussions of the 20th century's massive global conflicts. The war officially began on June 25, 1950, when North Korean troops invaded South Korea by crossing the 38th parallel. Millions of civilians and soldiers would lose their lives in the ensuing three years until an armistice was signed on July 27, 1953.
More than 30,000 Americans were killed in the fighting.
On Veterans Day, Life.com honors the victims and survivors of the "Forgotten War" with some of the best photos published in Life Magazine during wartime. The photos were taken by three of the magazine's star photographers: Margaret Bourke-White, Carl Mydans and Michael Rougier.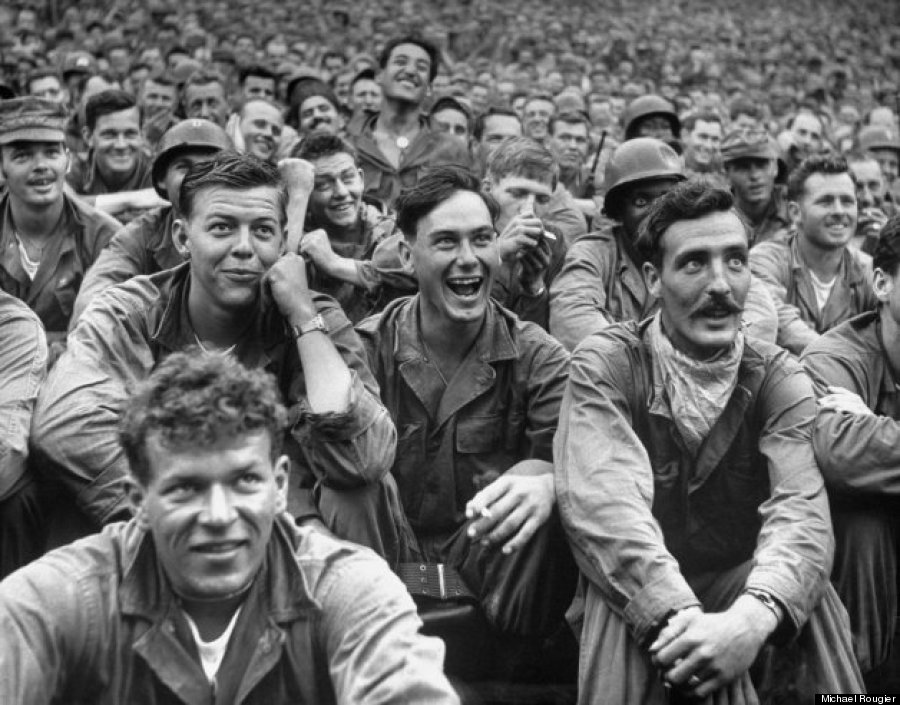 American and United Nations troops enjoy a Jack Benny performance at a USO show in Korea, July, 1951.
(Michael Rougier—Time & Life Pictures/Getty Images)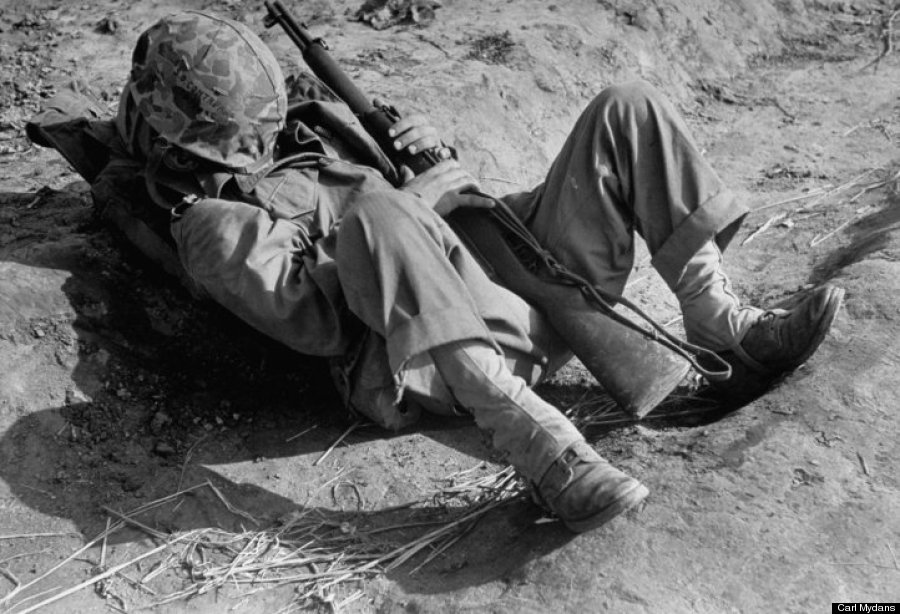 An American military man takes a nap, Korea, 1951.
(Carl Mydans—Time & Life Pictures/Getty Images)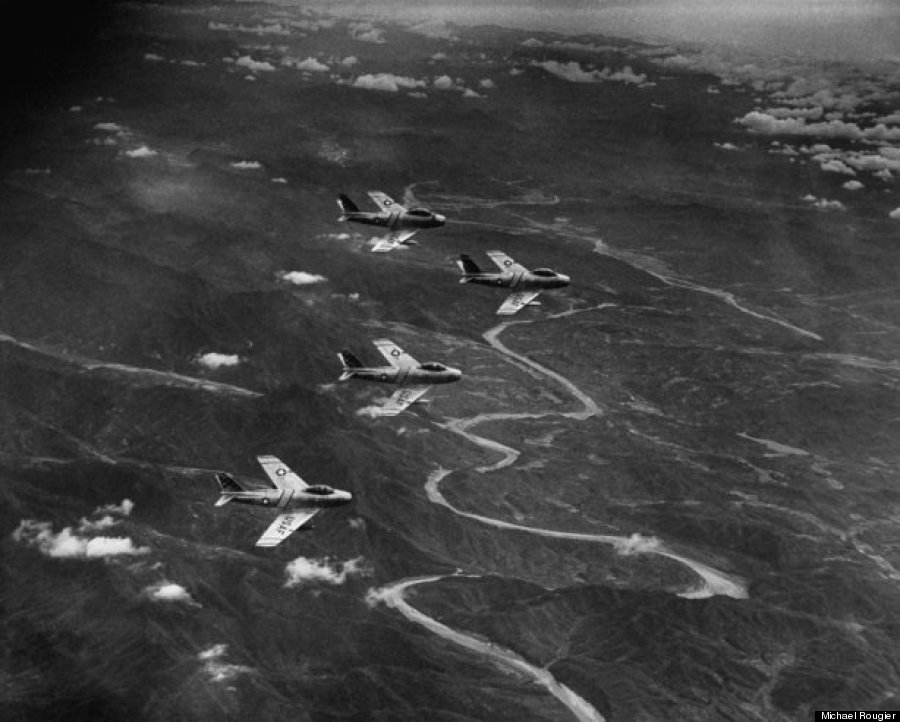 Fighter jets, F-86 Sabres, from the Fifth Air Force in Korea, 1953. The Korean War was the first conflict in which the Sabre saw action.
(Michael Rougier—Time & Life Pictures/Getty Images)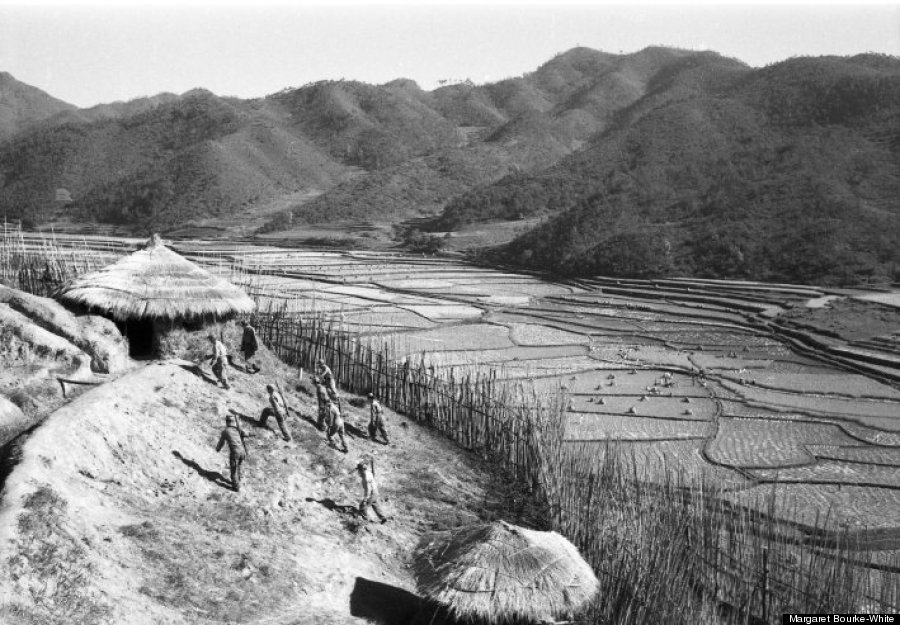 Troops on patrol in Korea, 1952.
Margaret Bourke-White—Time & Life Pictures/Getty Images)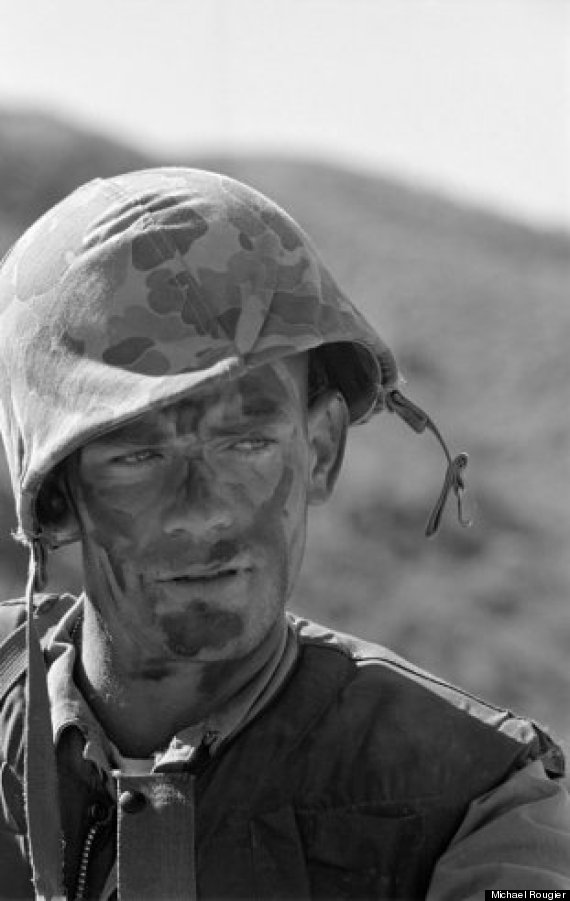 An American serving in Korea, 1952.
Michael Rougier—Time & Life Pictures/Getty Images)