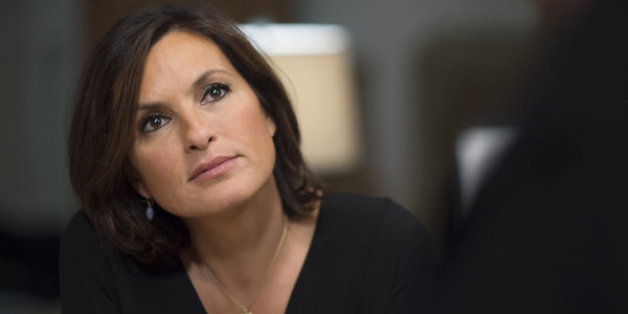 Mariska Hargitay has had many different haircuts over the years of "Law & Order: SVU," but one in particular almost got her fired. The Emmy-winning star told WENN that Dick Wolf was not pleased with her accidental short crop.
The event happened during Season 3 of "Law & Order: SVU." "You know that moment," Hargitay said in September, according to MSN. "I look up and [my breath caught]. My hair was so cute and then all of a sudden, he did the one irrevocable cut. I went, 'Oh! Oh!' and he said, 'What? Honey, you're gorgeous.' He kept going. He cuts it and then he leaves. I'm calling the producer at 10:30, [crying], 'I just got a haircut. I don't think it looks good!' I went over to the producer's house and he was like, 'Yeah, that's a problem.' When they saw dailies [at work], they weren't happy."
Hargitay told WENN she was in the middle of shooting an episode when she requested the haircut for a photoshoot and the stylist cut the wrong piece.
"I give the guy a glass of wine, he's trimming my hair, everything's great ... and then all of a sudden I turn my head and he cuts the wrong piece off and I was like, 'No...!' I'm like, 'Dude, I'm in the middle of an episode,'" she recently told WENN. "I got in so much trouble."
Hargitay said she called series creator Wolf he said, "'I've fired people for less.'"
"I said, 'You can't be mad at me; I'm the one with the dramatic hairdo,'" she said.
Harigtay recently chopped off her locks as part of her character's transformation following the brutal events of the Season 15 events. The actress' hair has not only almost gotten her fired, but has also inspired blogs.
"Law & Order: SVU" airs Wednesdays, 9 p.m. EST on NBC.
PHOTO GALLERY
'Law and Order: SVU'