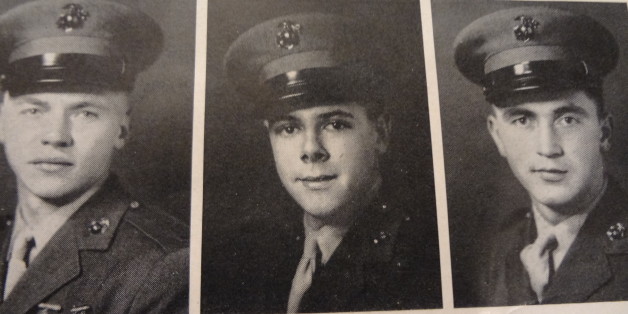 When officers Tom Edwards and John Farnham were commissioned to different assignments during the middle of World War II, neither one thought they'd see the other ever again.
They were both in their early twenties when they left home to enlist in the Marines and attend bootcamp in Parris Island, South Carolina. "The flag was waving and we were waving right with it," John said in an interview.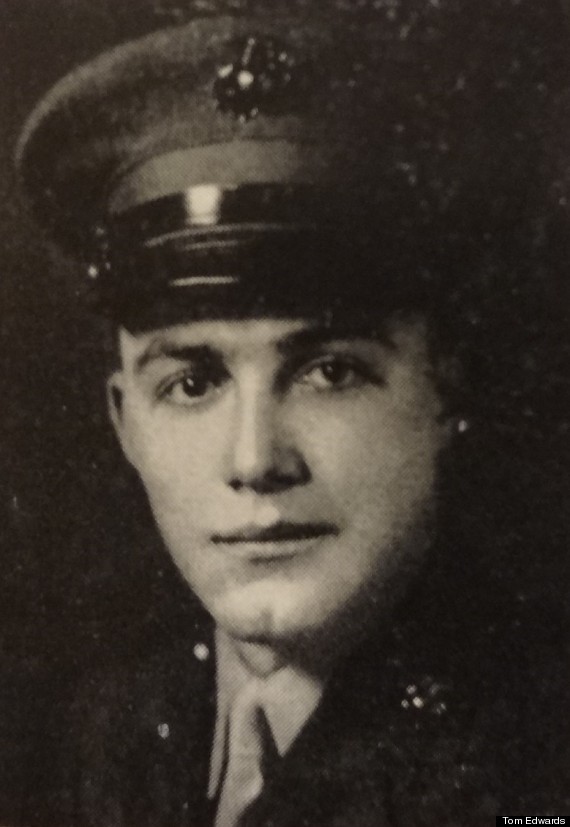 John Farnham, 1943
Over the next several months, the two became friends as they went through the rigors of bootcamp and officer training school together. "We talked about how tough bootcamp was, going out to march at night, always being afraid you were going to get checked off because you didn't make it through," Tom said.
But at the end of training, Tom was commissioned to Iwo Jima while John was sent to Okinawa.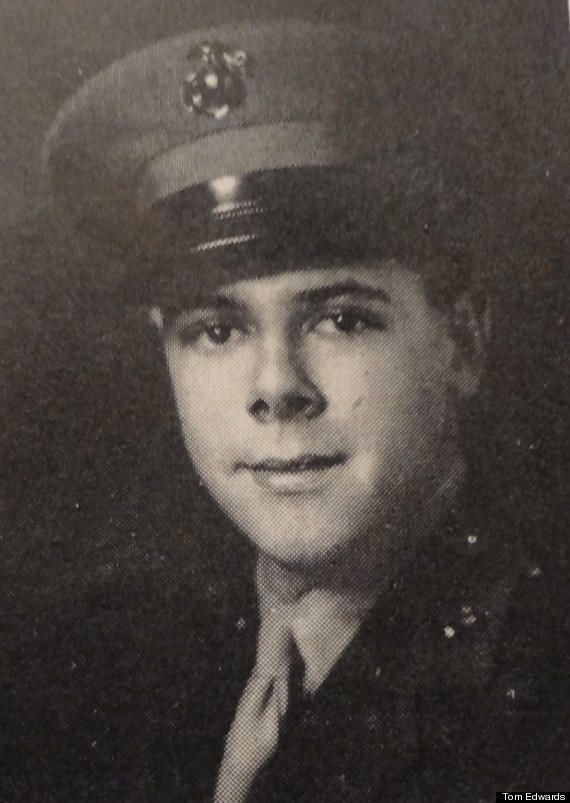 Tom Edwards, 1943
The war ended and both men returned to the U.S. to finish medical school and both found themselves practicing medicine in the greater Phoenix area. Despite living in the same metropolitan area for 30-plus years, they managed to never cross paths.
They each kept in touch with their respective combat battalions, but never tried to track each other down. "We never wondered. I was lucky I made it out and I'm sure Tom felt the same way," John said.
But in 2005, Tom moved into The Terraces, a Phoenix retirement community. A chance glance through the residents list revealed a familiar name -- John Farnham. "I wondered if it was the same guy that I knew 62 years ago. I was vaguely excited... we were close friends," Tom said.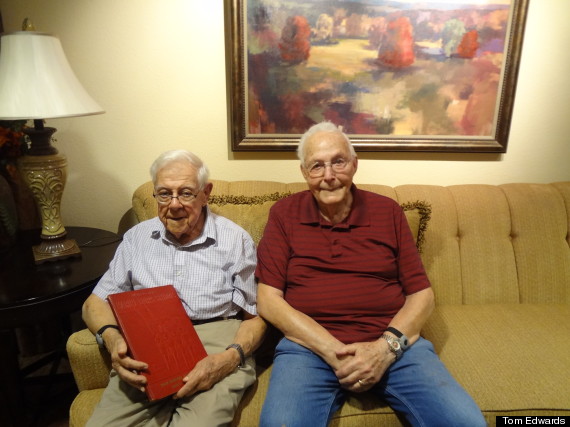 Tom Edwards (L) and John Farnham
They came across each other at the retirement community and didn't recognize each other at first. "We're older and not as handsome. Now we both have big bellies on us," John said.
But then they reminisced about Phoenix, looked through Tom's bootcamp yearbook, and discussed what they'd be having for dinner that night. They now regularly see each other at the community, in church and at various activities, but they try to keep the war stories to a minimum.
They've shared their stories with their children and grandchildren, but mostly just feel lucky to be alive. "We remember what we remember and try to forget the rest of it," Tom said.
BEFORE YOU GO
PHOTO GALLERY
What Post 50s Want Most In Retirement