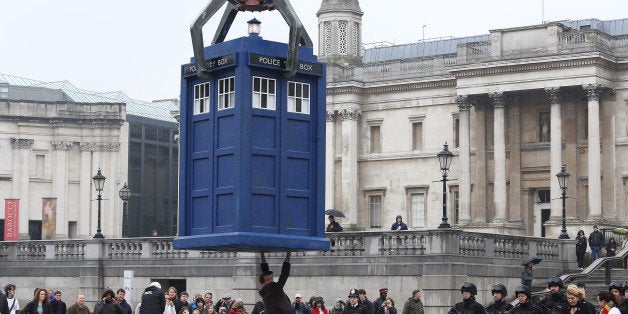 Daleks aren't the only foes of the Doctor wishing to destroy the TARDIS.
Stef Coburn, the son of Tony Coburn, the writer of "An Unearthly Child," the first "Doctor Who" episode which premiered in 1963, is now seeking financial reimbursement from the BBC for using his father's creations, such as the TARDIS, since his father's death in 1977, according to Radio Times.
When faced with the possibility that the Doctor could be traveling without his trusty TARDIS, Coburn told Radio Times: "It is by no means my wish to deprive legions of 'Doctor Who' fans (of whom I was never one) of any aspect of their favorite children's program."
Coburn's claims come at a very public time for "Doctor Who." The show will celebrate its 50th anniversary on Saturday, Nov. 23. The celebration is marked by the worldwide premiere of a new special, "The Day of the Doctor" and a BBC docudrama, "An Adventure In Space And Time," which depicts the creation of the first "Doctor Who" episode.
Coburn told The Independent that the genesis of his father using a police box for the TARDIS came from a walk on Wimbeldon Common when his father's eye caught two blue bobby boxes.
The BBC released a statement saying: "The BBC registered the TARDIS trademark in the 1980s unchallenged and there have been no challenges since."
The BBC docudrama "An Adventure In Time And Space" will air on BBC America Friday Nov 22 at 9 p.m. EST, followed by "The Day of the Doctor" premiering Saturday Nov 23 at 2:50 p.m. EST.
BEFORE YOU GO
PHOTO GALLERY
"Doctor Who" Season 7