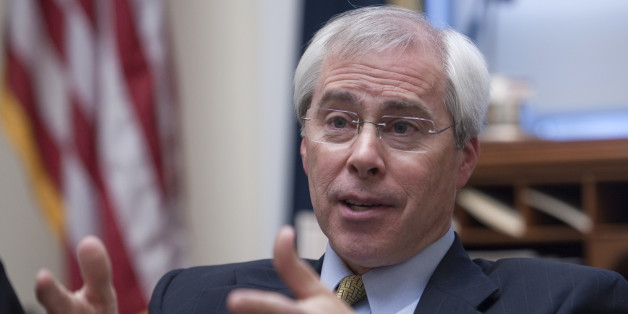 Rep. John Barrow (D-Ga.) became the first Democrat to support House Republicans' "Keep Your Health Plan Act" on Tuesday, backing a bill that would allow Americans to keep their current health insurance plans amid the Obamacare rollout.
Health plan cancellations have drawn widespread criticism, after President Barack Obama promised Americans, "if you like your plan, you can keep it."
"When folks were first introduced to the Affordable Care Act, they were promised that they could keep their current plan if they liked it," Barrow said in a statement. "As it turns out, that's not the case today."
The bill, which will face a vote sometime this week, was introduced by House Energy and Commerce Committee Chairman Fred Upton (R-Mich.), along with 29 other Republican members.
While the Affordable Care Act grandfathers in all health care plans as of March 23, 2010, the Keep Your Health Plan Act does so from Jan. 1, 2013.
"This bill is the most responsible, bipartisan approach to removing the insurance burdens many will face in 2014," Barrow said, "and I'm proud to work with my colleagues to move it forward."
BEFORE YOU GO
PHOTO GALLERY
Health Care Reform Efforts Throughout History