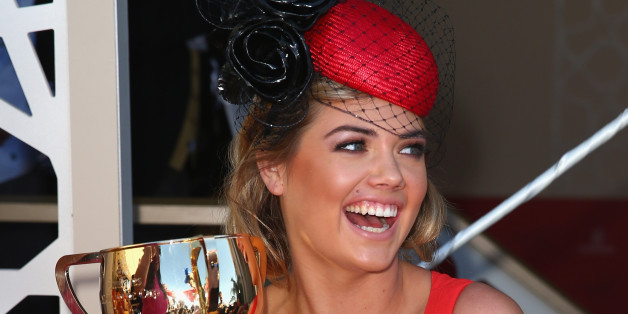 The latest name rumored for the upcoming "Entourage" movie is model-turned-actress Kate Upton. According to TheWrap, Upton could play the film's female lead, a love interest for "Entourage" protagonist Vincent Chase (Adrian Grenier).
What Upton's casting would mean for Vince's romantic life is unclear. As the HBO series ended, he planned to marry a Vanity Fair reporter (played by Alice Eve). It was initially speculated that the "Entourage" movie would pick up six months after the events of the series finale.
The "Entourage" movie was stuck in limbo until last month, when it was announced as an official "go" project. Filming is expected to begin in January, with Greiner, Jeremy Piven, Kevin Connolly, Jerry Ferrara and Kevin Dillon.
Upton, who has appeared in films such as "The Three Stooges" and "Tower Heist," will next be seen with Cameron Diaz in "The Other Woman."
For more, head over to TheWrap.
[via TheWrap]
PHOTO GALLERY
All Things Kate Upton