We often hear about the demanding diet and exercise regimens of female models, but it's not often that we get a glimpse into the equally-as-disciplined world of their male counterparts. Turns out, being a male model seems downright impossible.
At least Tyson Beckford makes it sound that way. The veteran model dishes about how he maintains his enviable physique in a new interview with Perth Now, in which he details his ascetic lifestyle. Each day, he says he does four to six hundred sit-ups and two hundred to 1,000 push-ups, as well as regular cardio exercises, like skipping rope and cycling.
To maintain such a vigorous workout schedule, Beckford pretty much bans sugary foods, red meat and alcohol from his diet, which mostly consists of seafood, veggies and healthy fats, like olive oil. As for that stereotypical model diet of Diet Coke and cigarettes? As if.
"It is true -- models do eat like that," Beckford says. "A lot of them have a Diet Coke and cigarette diet. I don't know how they do it, I can't do it -- I need to have some real food in my stomach. I don't even drink soda, I don't smoke, I avoid it all."
As exhausting as that all seems, Beckford is committed to maintaining his unique image, which has become somewhat of an anomaly in a competitive industry focused on small, skinny bodies -- even in the male realm. "It's definitely different for male models now -- when I started the men were all built and beefy, now they're all skinny! But that's just how I'm built, and I've got my niche."
Like Beckford, female models like Kate Upton, Robyn Lawley and Tara Lynn have all found success while accepting their natural shapes. But it can be difficult to stay level-headed and health-focused in an industry that places a lot of importance on weight. For every Beckford or Lawley who embrace their healthy natural weight, there are those who unfortunately succumb to the pressure, battling eating disorders and adhering to the aforementioned Diet Coke and cigarette lifestyle.
At the end of the day, the conversation about diet and exercise in the modeling world should be about maintaining health amid all of the pressure -- whether or not you can handle Beckford's ironclad routine.
See the result of Beckford's efforts: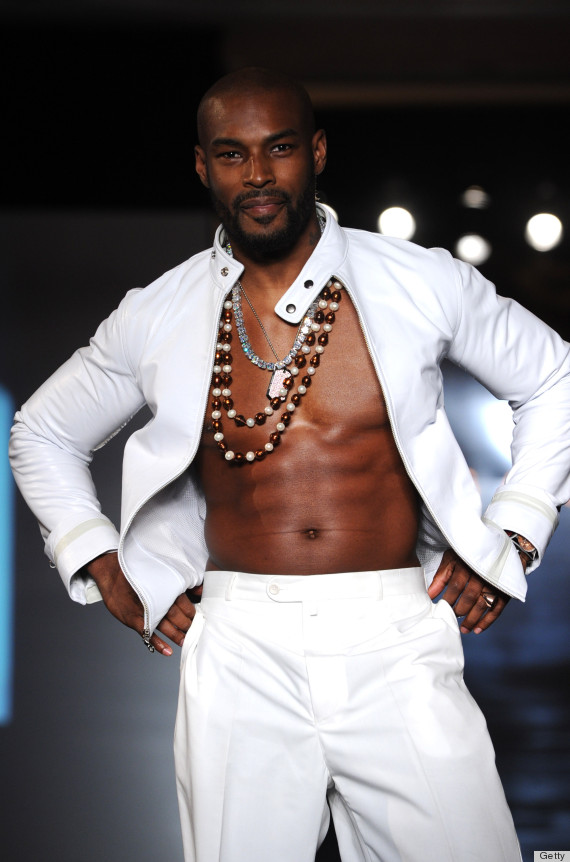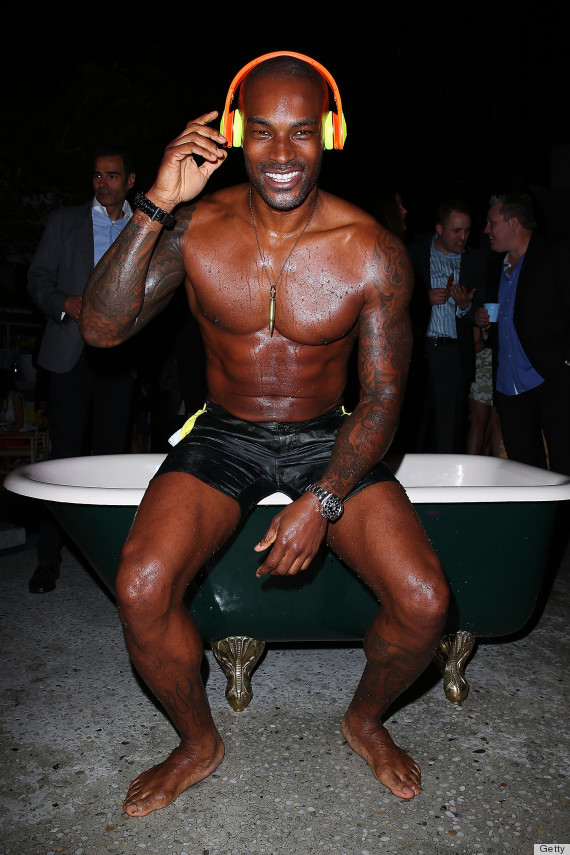 Think they're all so regimented?
PHOTO GALLERY
Mmm, Male Models!
Want more? Be sure to check out HuffPost Style on Twitter, Facebook, Tumblr, Pinterest and Instagram at @HuffPostStyle.