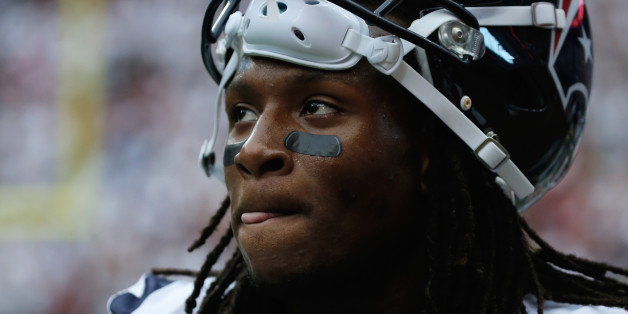 After a penis appeared on his Instagram and Twitter on Wednesday, Houston Texans receiver DeAndre Hopkins said he was hacked. To be clear, it was his Instagram that was allegedly hijacked. He says the penis photo was taken from a video posted to his Instagram and that the penis isn't his.
Hopkins' girlfriend said as much in a tweet. (
Story continues below.
)
Instagram was hacked , this is his girlfriend he's in meetings with no phone , have some respect ppl

— Deandre Hopkins (@Nukdabomb) November 13, 2013
The interloping member was deleted within about 10 minutes, but Twitter user @Davidpwoods captured a screen shot to satisfy your curiosity. So did @Blacksportsonline.
At least one outlet didn't buy Hopkins' explanation and speculated that the video was of him masturbating.
Hopkins, a first-year player, told the Houston Chronicle's Brian Smith that he made the rookie mistake of not making his password more creative. He called the incident "hilarious" and reiterated, "It's not my genitals."
Glad that's settled.
(Hat tip, The Big Lead)