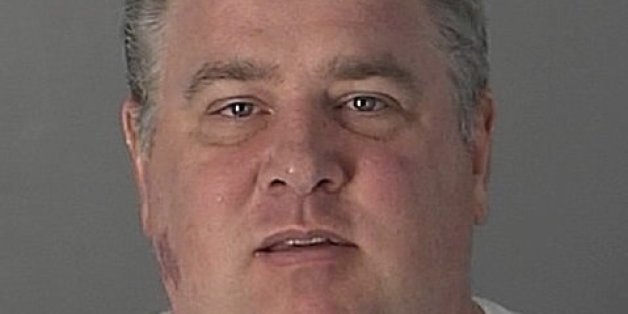 Among the reasons to impersonate a cop (not that you should), whipping out a badge to get a doughnut discount probably doesn't rank very high. But, for one doughnut-loving Florida man it does.
Charles Barry was arrested in Pasco County on Tuesday, after the 48-year-old man allegedly impersonated a cop at Dunkin' Donuts.
According to the Tampa Bay Times, employees told police Barry regularly demanded a discount at a Dunkin' Donuts store in Trinity. When questioned, workers recalled that Barry said he was a U.S. air marshal. Apparently, the scheme worked for some time until managers became concerned that Barry was abusing the discount by stopping by the store on weekends with his family.
Barry's doughnut-discount days finally came to an end last week after he allegedly asked for a discount at the drive-thru window and furnished a badge and gun, local ABC affiliate WTXL reports. The next day, when he asked for a discount at the drive-thru again, a manager took down his license plate number.
On Tuesday, police set up surveillance near the Dunkin' Donuts, according to reports. Though he was not caught in the act, police spotted Barry and pulled him over, finding a law enforcement badge and gun in his possession; the badge reportedly belonged to Barry's father, who worked as a police office in New Jersey.
After Dunkin' Donuts employees positively identified Barry, he was arrested and charged with false impersonation of a law enforcement officer and improper exhibition of a firearm.
A police report states Barry later admitted to deceit, telling investigators that he did "a stupid thing" to get a discount, the Smoking Gun reports.
BEFORE YOU GO
PHOTO GALLERY
Dumb Criminals: Mugshot Gallery