One World Trade Center, New York's new skyscraper, earned the title of America's tallest building Tuesday. Slated to open in 2014, the new structure knocked Chicago's Willis Tower (formerly known as the Sears Tower) to second-tallest in the country.
The numbers at 1 WTC, as it's called, are symbolic: the building itself is 1,368 feet tall, the same height as the North Tower that fell during the 9/11 attacks. And if you add the height of its decorative spire, 1 WTC measures 1,776 feet, a number that nods to the year we signed the Declaration of Independence.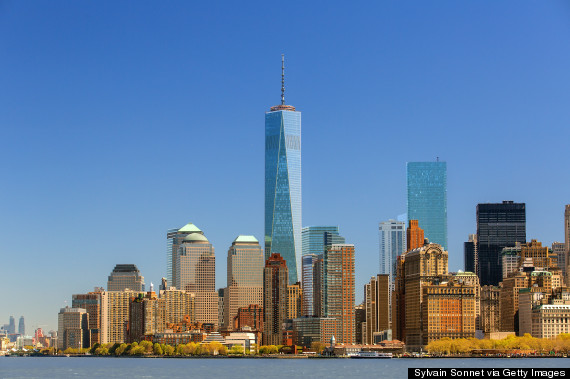 The new World Trade building is pretty tall, and America did pretty much invent the skyscraper, but let's face it: there are towers on this Earth that are taller. Much taller.
For example, 1 WTC is almost a thousand feet shorter than the Burj Khalifa in Dubai. If you aren't living or working or renting a hotel room in the Burj Khalifa, you can visit the observation deck on the 124th floor for a city view from the world's highest open-air terrace.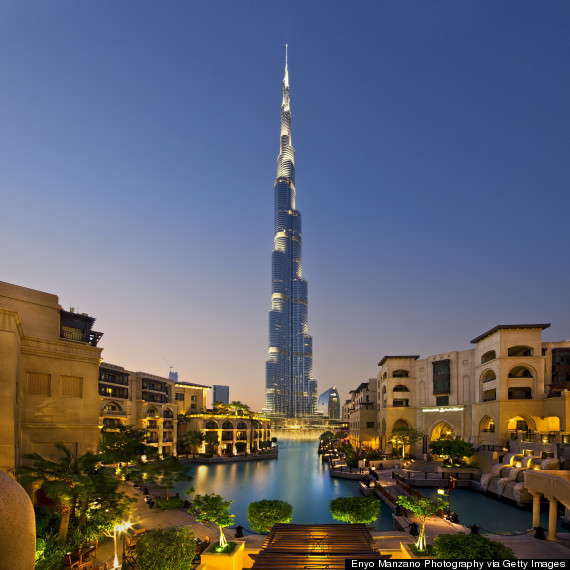 It's not even completed yet, but the Shanghai Tower has already got 1 WTC beat by about 300 feet. The skyscraper measured 2,073 feet tall when workers put the final beam in place this summer. They'll spend the next year or so fixing up the interior, which will include a hotel, shopping, offices, and probably a museum.

One WTC also falls short of Abraj Al-Bait in Mecca, a tower complex with a hotel for the loads of pilgrims that flock to the city each year. This building also has a shopping mall, lunar observation center, and giant clock that announces daily prayer times. To match its height, 1 WTC would need to be almost 200 feet taller.

Study up on the world's tallest buildings in the table below, or take a tour of the World Trade Center's observation deck in the slideshow.
BEFORE YOU GO
PHOTO GALLERY
View From Atop One World Trade Center Observatory