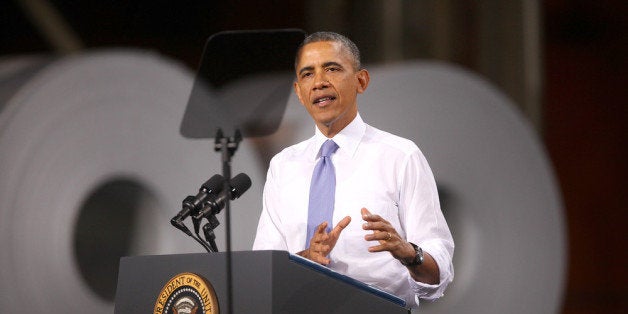 The White House released a statement Thursday evening saying President Barack Obama would veto a bill introduced by Rep. Fred Upton (R-Mich) which would allow individuals to keep their health plans that had been canceled under the Affordable Care Act.
"H.R. 3350 rolls back the progress made by allowing insurers to continue to sell new plans that deploy practices such as not offering coverage for people with pre-existing conditions, charging women more than men, and continuing yearly caps on the amount of care that enrollees receive," the statement reads. "The Administration supports policies that allow people to keep the health plans that they have. But, policies that reverse the progress made to extend quality, affordable coverage to millions of uninsured, hardworking, middle class families are not the solution."
Earlier Thursday, Obama announced that the administration will allow insurers to extend plans that had been canceled under the new health care law for another year.
"Insurers can extend current plans that otherwise would be canceled into 2014 and Americans whose plans have been canceled can choose to re-enroll in the same kind of plan," Obama said. "This fix won't solve every problem for every person, but it's going to help a lot of people. Doing more would require work with Congress."
The White House had previously expressed its disapproval of the Upton bill, which House Speaker John Boehner (R-Ohio) characterized Wednesday as a step toward repealing Obamacare.
"We see that as throwing the baby out with the bath water," press secretary Jay Carney said during Tuesday's White House briefing.
Read the White House's full statement below:
BEFORE YOU GO
PHOTO GALLERY
Health Care Reform Efforts In U.S. History