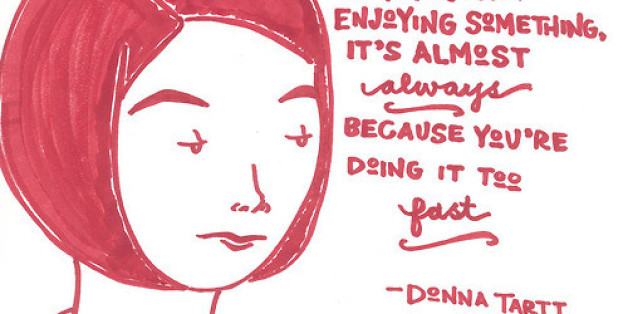 We came across Kate Gavino's super cool Tumblr recently, Last Night's Reading, where she illustrates authors with some of their brilliant quotes said at readings.
We chatted with Kate via email and she discussed her inspiration for the project: "I was inspired to start the project because I would go to so many of these readings and hear authors dole out such great advice. I didn't just want to tweet about it, so I decided to start illustrating them."
Though she is not a professional artist, she notes that she "wanted to hone [her] people-drawing skills" and that the blog "brings together two of [her] passions: writing and drawing."
Kate is a freelance writer whose work has appeared in xoJane, The Hairpin, and The Frisky.
Check out some of her illustrations! For more, click here!
PHOTO GALLERY
Last Night's Reading