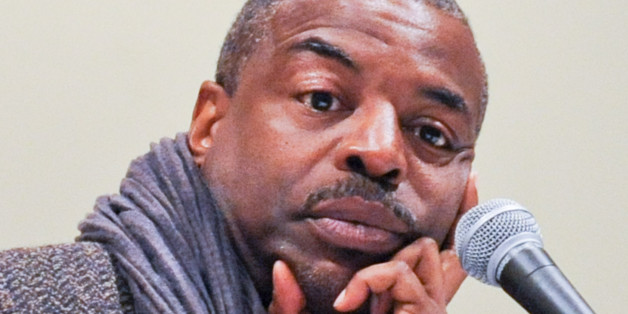 As critics continue to praise Steve McQueen's masterful film, "12 Years A Slave," LeVar Burton recently shared his thoughts with New York Magazine on the film's release 36 years following the television airing of "Roots."
And while Burton admits that he wishes more people would go see the Oscar-worthy flick, he also has a few concerns regarding the interpretation of slavery films, including The History Channel's remake of "Roots," moving forward.
"At the screening of 12 Years a Slave, no less a personage than Russell Simmons told me that Roots was being remade. And my initial reaction was, 'Why,'" he asked. "But, look, the bottom line for me is if one soul is moved irrevocably toward the side of humanity, then it's worth it."
"Human beings are the laziest creatures in the history of creation. We would rather not do anything if we could avoid it. But social justice requires rolling up your sleeves and getting your hands dirty. And I think moments like Roots and 12 Years a Slave are opportunities for art as a cultural force to step forward and lead the way. What we do with it is up to us."
The award-winning producer-actor also responded to "Django Unchained" director, Quentin Tarantino, who deemed the 1977 miniseries as "inauthentic" in its storytelling.
"Django Unchained is a fantasy, let's be clear," Burton declared. "And when Quentin Tarantino says that Django is more real than Roots, I call bullshit. I got nothing against him, but don't go there, okay? Don't go there, Quentin."
"Too many people who look like me bled and died for you to have the opportunity to satirize the slave narrative. There's a place for satire in culture. Taken at face value, as a piece of satire, I went and enjoyed it. It was fun. Let's just not get it twisted. Django was not real."
In addition to Burton reuniting with a few of his "Roots" castmates earlier this year on "The View," the rights to the classic miniseries and book has reportedly been acquired by The History Channel , who are planning to revive the project for a future remake on the cable network.

BEFORE YOU GO
PHOTO GALLERY
Critics Picks 2013-2014