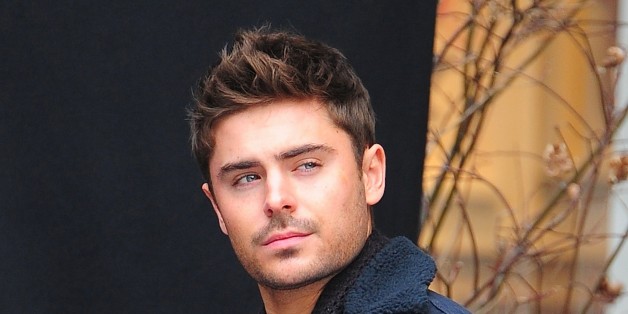 The increasingly enigmatic Zac Efron went to the gym today (Nov. 15), despite the fact that he has a broken jaw from falling in a puddle. Just four days ago, he fell in a small accumulation of water on the ground, and hurt himself so badly that, in addition to stitches, he had to have his "mouth wired shut." But that didn't stop him from "concentrating on hitting the weights hard."
"He's such a klutz," said "Hairspray" director Adam Shakman of the fall. "This is, like, a perfect Zac move." Typical Zac, always fallin' in puddles so that he has to eat the soup Shakman brings him "through a straw on a syringe."
Although, apparently not being able to move his mouth and having to eat through a straw is not enough to stop Efron from working on his hot bod. "He seemed really pensive and was looking around," an astute source told People magazine, who also noted the star was not moving his (wired-shut) mouth.
This is not the first rough life event Efron has suffered since his glory days of musical numbers and Vanessa Hudgens. He went through two stints in rehab, and finally seemed to be recovering after a really fun-looking trip to Peru with his dad ... but then he fell in this malignant puddle.
Hang in there, Zac. And keep working out through the almost definitely unbearable pain of having a broken jaw! As The Atlantic put it, it's good to know that "he recognizes that no matter what else is going on in his life, Zac Efron's gotta look good. That is important."
BEFORE YOU GO