As Anderson Cooper once said, "This is Beyonce's world, and we're just living in it." On top of bringing us the "Uh Oh" dance and being one of the most dedicated and passionate performers the music industry has ever seen, she manages to be about as humble as any celebrity in the history of the illuminati.
Just in case you need more reasons to bow down to the queen, here are 10 of the coolest things Bey has ever done:
She happily took this photo with a fan mid-concert ...
... face-timed with fan, who couldn't make it to the show ...
... and brought us to tears, singing a duet with a blind teen, all while wearing the same sparkly jumpsuit.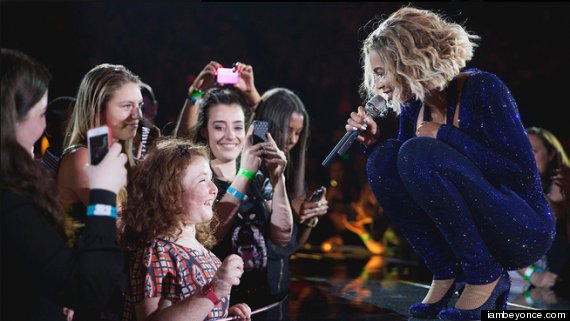 She proved she doesn't need the paparazzi to catch her make-up free and shared this gorgeous photo herself.
She executed this flawless photobomb ...
... and communicated a meta commentary on the selfie with this Instagram.
She has always been open and honest about the rigorous level of dieting she must undergo to, well, be Beyonce ...
... but also admittedly has pizza and wine once a week.
In lieu of a limo, she biked to Barclays for her last show in Brooklyn.
Oh, and she let Michelle perform with her at the Superbowl.
BEFORE YOU GO