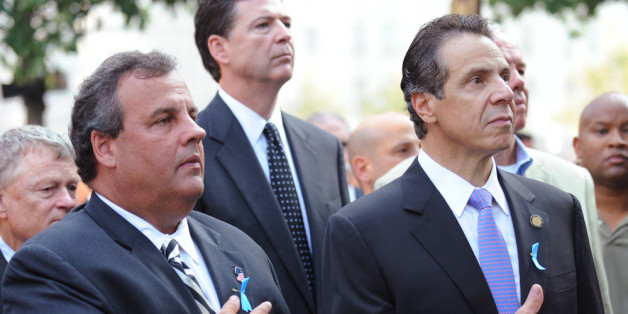 A new Siena poll reveals New Yorkers favor Republican New Jersey Governor Chris Christie over Democratic New York Governor Andrew Cuomo in a 2016 presidential election.
The poll, released on Monday, shows Christie leading Cuomo 47-42 percent lead over Cuomo in New York. Christie also enjoys an overall approval rating at 63-25 percent in the state.
The poll also shows, however, that both Cuomo and Christie would lose against former Secretary of State Hillary Clinton in the state.
Although Christie has kept mum on his presidential ambitions, he is widely expected to join the 2016 race. He recently earned a decisive re-election victory in New Jersey.
As for Cuomo, securing the Democratic nomination would prove difficult if challenged by Clinton, who continues to poll highly in the state. She served as a senator for New York from 2001 to 2009.
In 2012, The New York Times reported that Cuomo was frustrated with Clinton's potential 2016 candidacy.
Monday's poll also shows Cuomo's job approval rating at an all-time low of 56 percent.
"While Cuomo maintains his nearly two-to-one favorability rating, voters are less enthralled with the job he is
doing as governor," Siena pollster Steven Greenberg said. "More than twice as many voters think he's doing a poor job compared to an excellent job, and more voters now think Cuomo is doing a fair (39 percent) or poor job (17 percent) than at any time in his three years as governor."
But the poll isn't all bad news for Cuomo. It showed the governor in a "commanding position" to win re-election in 2014.
BEFORE YOU GO
PHOTO GALLERY
Chris Christie's Greatest Hits