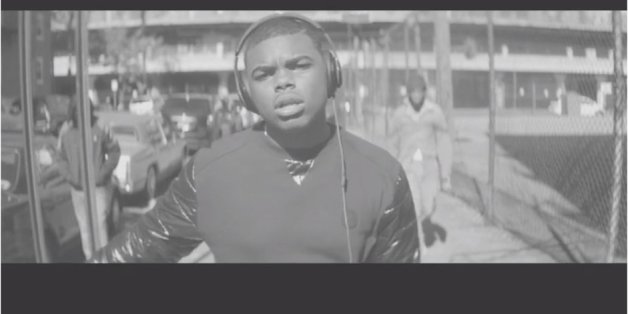 Too many news broadcasts and print headlines recount the senseless violence that occurs daily in cities across America. But few methods of communication yield the same impact as the vehicle of song.
Young vocal talent Ahsan originally caught our eye and tickled our ears with his cover of Jackson 5's "Who's Loving You" at only 14 years old. One year later the young vocalist returns with a song of his own, a heartfelt guide to life on the streets of Newark, New Jersey.
Black and white visuals of the crime-ridden city are interspersed with Ahsan's melodious oaths including "Don't let the streets win me" and "Don't let this hood take me under." Combining resistance from his city's violent past with hope for its future, Ahsan delivers a powerful portrait of a not-often discussed neighborhood.
"The song and the video both mean so much to me. Both give me the opportunity to share my life story. So many of my peers can identify with the situation and I want them to know we're all in this together," Ahsan explained in an email to the Huffington Post. See the video above and let us know your thoughts in the comments.
Read Russell Simmons' thoughts on the song on Global Grind.
BEFORE YOU GO
PHOTO GALLERY
Best Music Videos of 2012