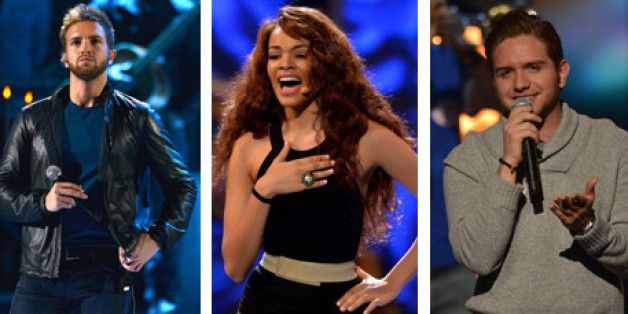 Between soundchecks, mic checks and double checking their choreography, artists were caught preparing for their Latin Grammy performances on Tuesday night.
Becky G, Leslie Grace, El Dasa and more stars took the stage to rehearse for the 14th annual Latin Grammy awards, which will be held in Las Vegas on Nov. 21.
Before Latin music's special evening, Miguel Bosé will be honored with the title of "Person of the Year" on Wednesday night. The following evening it will be Marc Anthony, Carlos Vives, Draco Rosa and more nominees who plan to wow audiences with their performances at the Mandalay Bay Event Center.
Univision will broadcast the 2013 Latin Grammys live on Thursday night (8-11 p.m. ET/PT). Check out a sneak peek of the event below:
PHOTO GALLERY
Latin Grammys 2013: Rehearsals