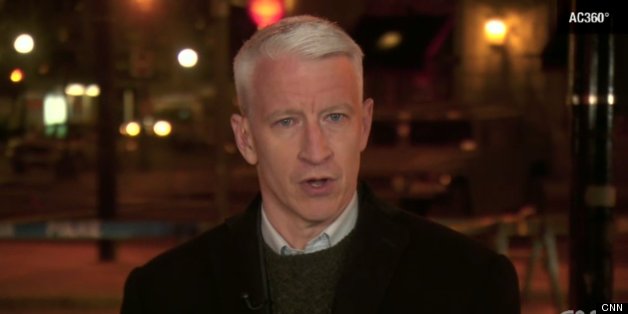 Anderson Cooper has signed a new contract to stay at CNN through the 2016 presidential election.
The Hollywood Reporter reported the news exclusively on Wednesday. Cooper currently hosts "AC 360" at 8 p.m. and "AC 360 Later," a panel show at 10 p.m.
Cooper was approached by the "Today" show earlier this year. His new deal means that he will be staying at the CNN as network president Jeff Zucker continues to revamp CNN's other programming.
Cooper is one of CNN's highest-rated and most recognizable hosts, and is known for international reporting. Earlier this month, for example, he traveled to the Philippines to report on the aftermath of Typhoon Haiyan.
BEFORE YOU GO
PHOTO GALLERY
Anderson Cooper Through The Years