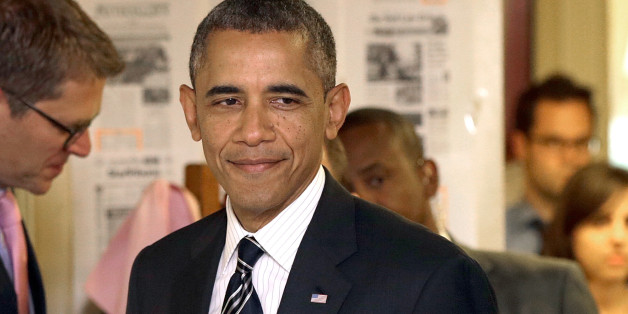 WASHINGTON -- The Democratic National Committee beat the Republican National Committee in October fundraising, the second consecutive Democratic monthly victory.
The DNC raised $7.3 million in October, compared with $7.1 million for the RNC, according to reports filed with the Federal Election Commission on Wednesday. In September, the DNC raised $7.4 million, topping the RNC's $7.1 million.
Despite the consecutive monthly triumphs, the Democratic party committee has a lot of catching up to do. The DNC routinely loses the fundraising battle to the RNC, and the early months of 2013 for the committee were especially brutal. For the year, the RNC has raised $68 million through October, while the DNC has raised $54 million.
The DNC is carrying $16 million in debt that is draining cash on hand as the 2014 midterm elections approach. The RNC, meanwhile, reported $1,225 in debt.
The Democratic Party committee's October fundraising was aided by a bump in small donor contributions and at least one event featuring President Barack Obama.
Small donors -- those contributing less than $200 each -- gave $3.4 million to the DNC in October as the committee relied on fundraising messages blasting the Republican-led government shutdown that began on Oct. 1. The committee also raised $1.2 million from large donors -- those giving $10,000 or more.
The RNC raised more than $3 million in October from small donors. The Republican committee raised $2 million from big donors during the month.
BEFORE YOU GO
PHOTO GALLERY
Senate Seats Up For Grabs In 2014