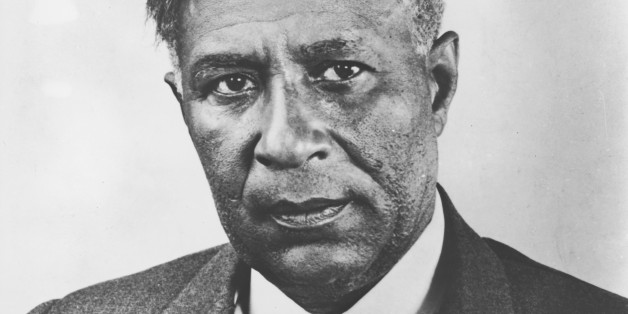 On November 20, 1923 Garrett Morgan received a patent for the invention of the traffic light signal.
He essentially invented the first versions of what would become the yellow light, when he noticed a need for a signal to tell drivers that they would need to get ready to stop.
Fixing problems served as inspiration for his inventions. As one of the first black men in Cleveland to own a car, he noticed after World War I, a dependence on cars was growing and the mechanical "stop and go" signals were dangerous and leading to accidents because there was no buffer between the two signals.
His patent stated the following:
"This invention relates to traffic signals, and particularly to those which are adapted to be positioned adjacent the intersection of two or more streets and are manually operable for directing the flow of traffic... In addition, my invention contemplates the provision of a signal which may be readily and cheaply manufactured."
Morgan started out simply as a sewing-machine mechanic. Armed with only an elementary school education the Paris, Kentucky born inventor went on to open up his own repair shop and invent such things as the gasmask, personal grooming products including hair dying ointments and the curved-tooth pressing comb.
Morgan was also very active in the black community where he lived. He established Cleveland Association For Colored Men and published the newspaper "The Cleveland Call."
BEFORE YOU GO
PHOTO GALLERY
This Day In History