Two of the biggest names in media and journalism, Oprah Winfrey and Ben Bradlee, were honored with the Presidential Medal of Freedom, the nation's highest civilian honor, at a White House ceremony on Wednesday.
Media mogul Oprah Winfrey accepted her award on Wednesday in honor of her achievements in television since the start of "The Oprah Winfrey Show" in 1986, which is now the highest-rated talk show in TV history. Introduced as a "media icon," Oprah was celebrated for her service to communities and ability to "lift up the lives of young people, especially young women, around the world."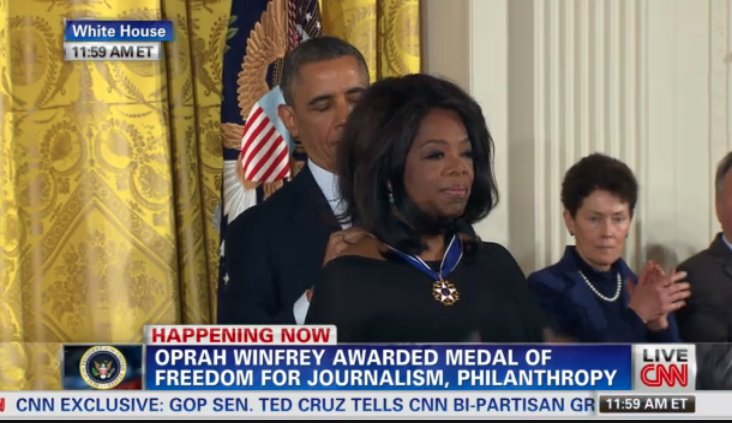 Just last Friday, Oprah spoke out in support of the president, stating in an interview with BBC that she believes there is a "level of disrespect" shown to the president due to the fact that he is African American.
Washington Post editor Ben Bradlee, whose journalism fame comes from his coverage of the Watergate scandal as well as his fight to publish the Pentagon Papers, was also one of the 16 total recipients of the 2013 Presidential Medal of Freedom. During his acceptance, Bradlee was honored by the president for his "intensity and dedication to journalism."
"Since joining 'The Washington Post' 65 years ago, he transformed that newspaper into one of the finest in the world," Obama said.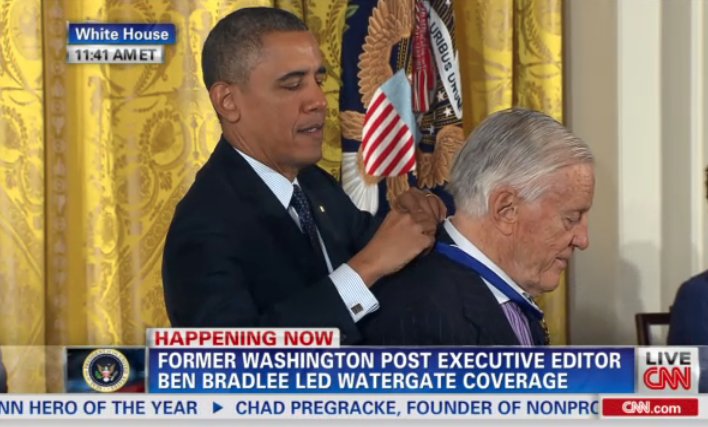 Other recipients included former President Bill Clinton, writer and activist Gloria Steinem and civil rights activist Bayard Rustin.
BEFORE YOU GO