We usually watch TV wearing sweats and t-shirts (OK, we always watch TV wearing sweats and t-shirts). But our favorite characters on screen? Those ladies are turning it out.
Even in our pajamas, we're getting inspiration from our beloved TV icons every night. We want to rock red lipstick like Joan Holloway, steal those chic jackets from Olivia Pope and power-dress at work like Diane Lockhart. We only regret that we can't go back in time and have high school wardrobes like the "Pretty Little Liars" gals.
Here are TV characters with wardrobes we'd love to steal.
Olivia Pope on "Scandal"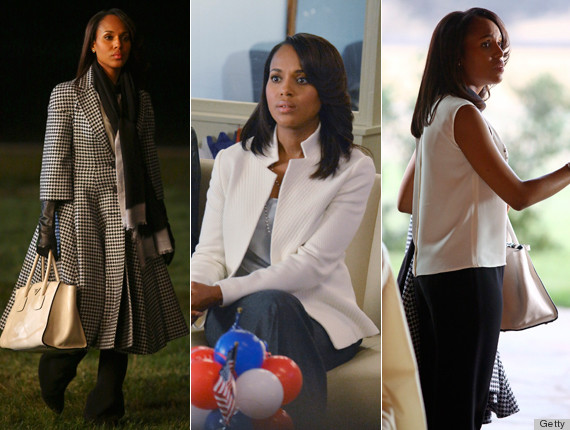 She wears the best designer labels, never has a piece out of place and can wear white head-to-toe without getting a single stain. From her trench coats that scream "I mean business" to that memorable white fedora, Olivia Pope (Kerry Washington) has the most understatedly glamorous wardrobe on TV.
Diane Lockhart on "The Good Wife"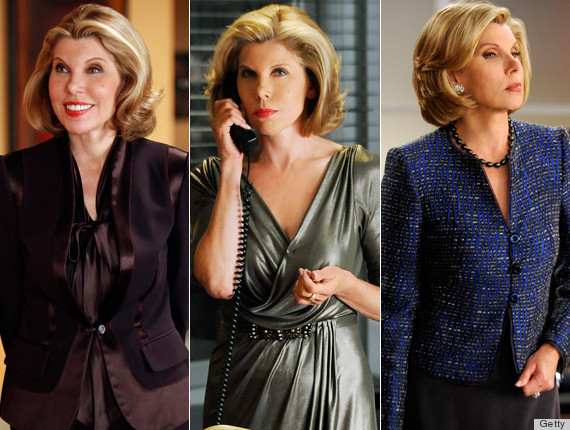 THIS is how grown-ups dress. Diane Lockhart (Christine Baranski) has a seemingly endless array of lush, luxe pieces to make any label-loving woman jealous. Whether it's power-suits paired with statement jewelry or leopard print jackets in the board room, Lockhart wears outfits that ooze strong-willed, no-nonsense confidence.
Joan Holloway on "Mad Men"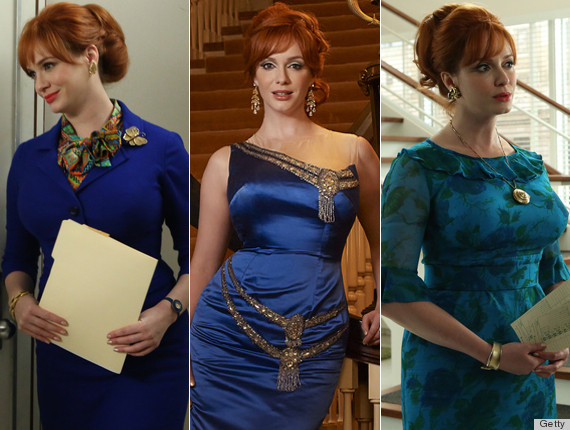 Joan Holloway on "Mad Men" (Christina Hendricks) has the quintessential sexy vintage wardrobe we lust after. Those va-va-voom dresses that always tease (rather than put it all out there, 2013 style), her ladylike shoes and that bold gold jewelry are the stuff of our vintage resale dreams.
Mindy Lahiri on "The Mindy Project"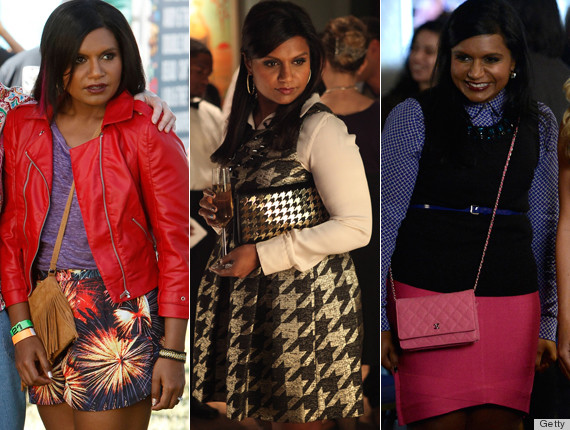 Both in real life and on-screen as Mindy Lahiri, Mindy Kaling hasn't met a trend she won't try. Her character on "The Mindy Project" experiments with the bright jackets, wild prints and adventurous combos we always want to attempt IRL.
April Ludgate on "Parks & Recreation"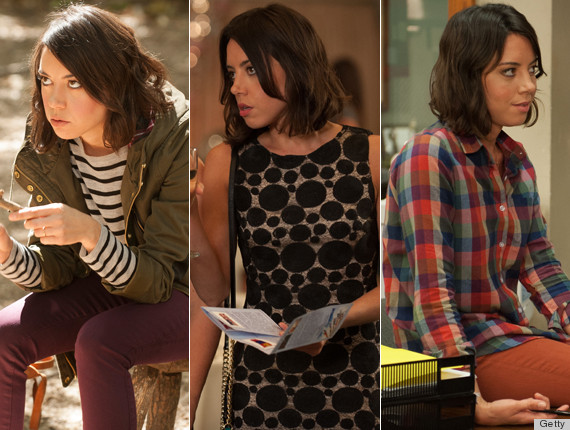 April Ludgate (Aubrey Plaza) is our hipster dream girl, rocking the skinny colored pants, plaid shirts and easy jackets we want to wear every day (and kind of already do...).
Aria Montgomery on "Pretty Little Liars"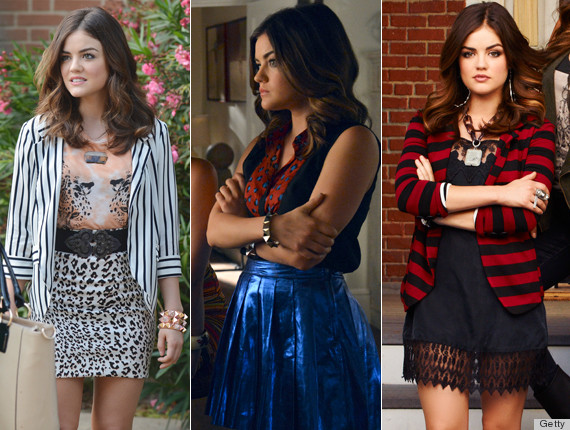 No one power-clashes like Aria (Lucy Hale). We're in awe of her ability to mix metallics, polka dots, plaids, stripes, animal prints and more in a cool, unaffected way. Plus, those accessories are killer. How can a high schooler possibly look so pulled-together?
Robin Scherbatsky on "How I Met Your Mother"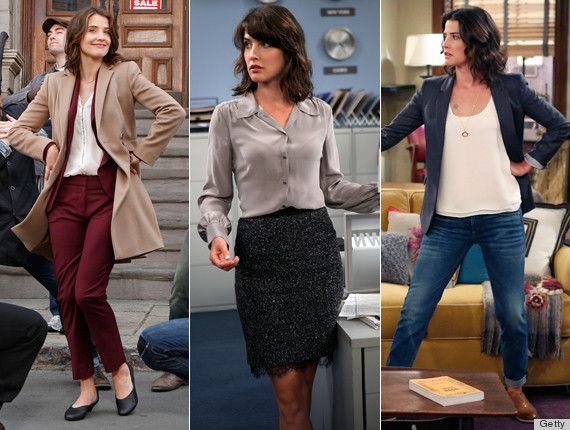 As the tough, anti-girly girl of the "How I Met Your Mother" clan, Robin doesn't get much attention for her clothes. But quietly, her character has developed a pulled-together yet casual wardrobe full of blazers, skinny pants and jackets we'd love to have in our closets.
Emily Thorne of "Revenge"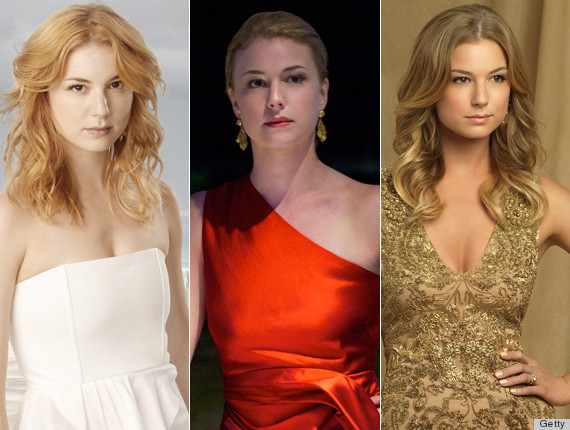 As a secret outsider making her way in an unfamiliar fancy-shmancy world, Emily Thorne rocks classically feminine styles that are tailored yet sexy -- as Emily VanCamp said herself, it's as if she bases her wardrobe on classic movie stars from the past. We'd kill for her sophisticated V-neck dresses and jaw-dropping gowns.
Dr. Camille Saroyan on "Bones"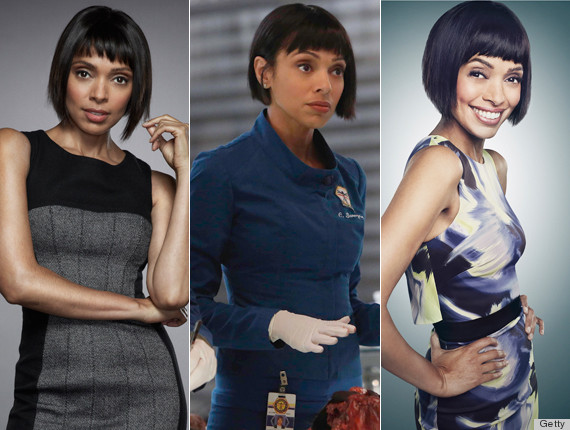 Never has sleek, don't-mess-with-me workwear been so edgy. Cam's body-con dresses and skirts work wonders for her impressively fit figure -- she's probably the only woman we've seen who can make bandage dresses look professional.
Kalinda Sharma on "The Good Wife"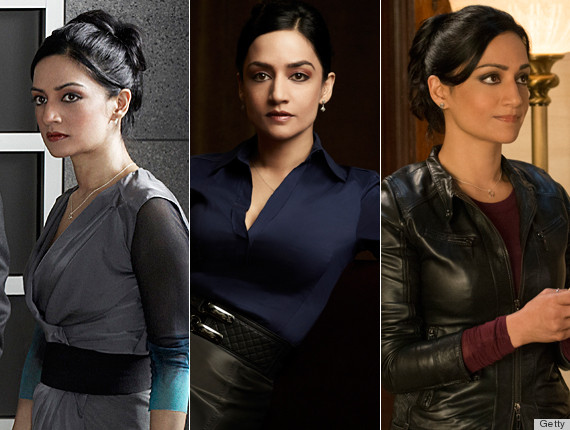 It's all about the boots with Kalinda (Archie Panjabi), who dresses up her classic work wardrobe with a few signature leather pieces from the likes of Elie Tahari and Karen Millen. It's tough but not harsh -- we'd totally wear these outfits to work.
Megan Draper on "Mad Men"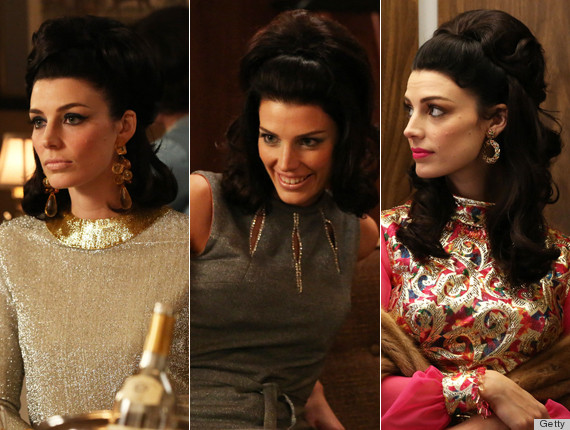 If we lived in the '60s, we'd want to dress like Megan Draper (Jessica Paré). Her thoroughly modern wardrobe has a dramatic flair that reflects the "youthquake" of her decade. We're totally incorporating those bold '60s prints and metallics into our closets today.
Jess Day on "New Girl"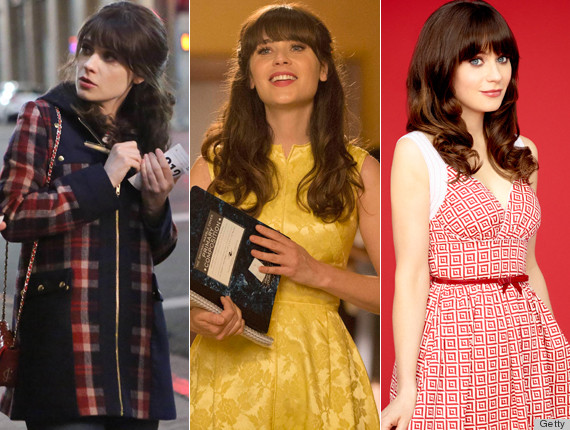 Jess Day (and her real-life counterpart Zooey Deschanel) may have cutesy wardrobes, but we've gotten to know Jess well enough to know she's no shrinking violet. Jess makes A-line dresses, colorful cardigans and playful flats look grown-up, and we totally admire it.
Skye on "Agents of S.H.I.E.L.D."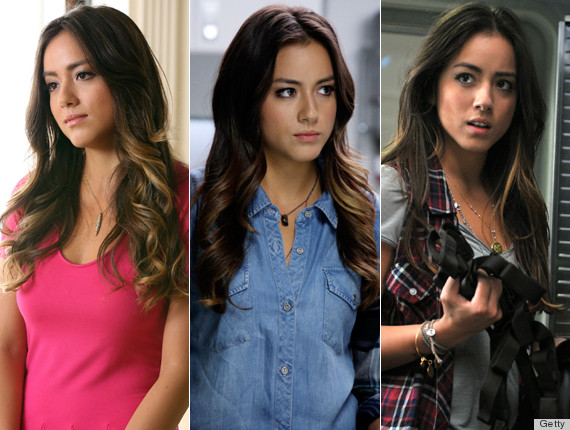 Skye dresses like a badass, but never looks like she's trying. It's all solid colors, streamlined silhouettes and kickass boots. We want it all.
How do these women compare?
PHOTO GALLERY
Leading Ladies Of TV News
CORRECTION: Aubrey Plaza's character on "Parks & Recreation" is April Ludgate, not Brandy Klark.
Want more? Be sure to check out HuffPost Style on Twitter, Facebook, Tumblr, Pinterest and Instagram at @HuffPostStyle.