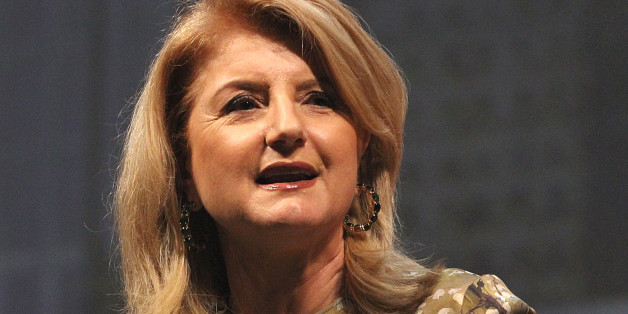 A mix of journalism and blogs, social media and "good news" coverage all contribute to the success of The Huffington Post, says Arianna Huffington, the chair, president and editor-in-chief of The Huffington Post Media Group.
Arianna was in Geneva for a conference on the future of media and sat down with the Tribune de Geneve to discuss HuffPost's successful strategy.
"The quality of content and the choice of topics are essential," Arianna told the newspaper. She pointed at sections of the The Huffington Post dedicated to sleep and "The Third Metric" as examples of concepts that are working well. Third Metric proposes a redefinition of success in ways that go beyond money and power.
"It's very important to have ideas," Arianna said.
For the past years, The Huffington Post has been expanding its concept abroad, launching sites in countries such as France, the U.K., Spain, Japan, Germany, Tunisia and Italy. To the Geneva Tribune, she revealed that more countries are on the company's radar.
"In January we'll open HuffPost Brazil, in February South Korea, India in the spring, Greece in the summer," she said. "We're also negotiating something in the countries of the Middle East."