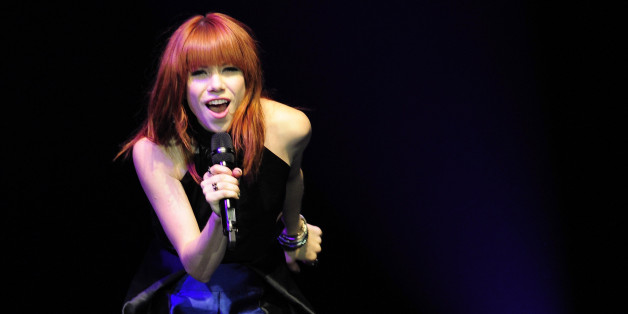 Thursday, Nov. 21 marks the 28th birthday of "Call Me Maybe" singer Carly Rae Jepsen. The Canadian pop artist got her start on "Canadian Idol" before skyrocketing to fame with the release of her addictive hit single, "Call Me Maybe."
The song dominated the charts in 2012, hitting No. 1 on the Billboard Hot 100 and inspiring endless covers and reinterpretations.
In honor of Jepsen's birthday, we've collected the best "Call Me Maybe" covers from celebrities and famous faces, including Jimmy Fallon, Selena Gomez, Katy Perry, and Andy Cohen. Celebrate with the earworm below.
Carly Rae Jepsen, Justin Bieber, Selena Gomez, Ashley Tisdale and friends

Abercrombie & Fitch Guys

Carly Rae Jepsen, Jimmy Fallon, and The Roots

Miami Dolphins Cheerleaders

Katy Perry and friends

2012 USA Olympic Swimming Team

Miss USA Contestants, Donald Trump, Andy Cohen, and Guiliana Rancic

Rebecca Minkoff, Man Repeller, and Hilary Rhoda

Harvard Baseball Team

Big Ten Mascots

BEFORE YOU GO
PHOTO GALLERY
Carly Rae Jepsen's Tween-Leaning Style