We're huge fans of the Danish royals, particularly Princess Mary and her adorable brood. But even we can't get behind the latest portrait of the royal family, done by artist Thomas Kluge.
The painting, currently on display at the Amalienborg Museum until March, is the product of four years of work, and it's described by the museum as "a kind of magic realism." But we're not sensing much realism at all. Not only are our favorite princesses, Princess Marie and Princess Mary, stuck in the back (not fair), but everyone looks a little... haunted. Creepy. And poor Prince Christian in the front, typically so cute and bubbly, reminds us of one of the twins from "The Shining."
The kicker? Once the exhibit at the Amalienborg Museum is complete, this painting will hang in the royal family's home at Fredensborg Palace. Imagine waking up to that every day...
The painting: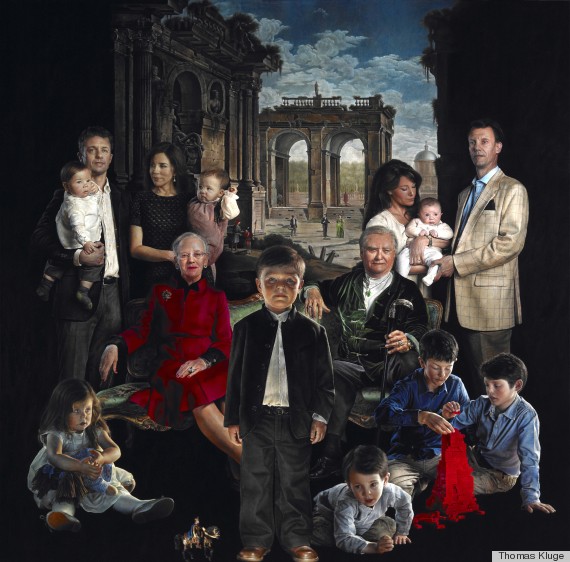 Thomas Kluge, "The Royal Family" (Photo: Evan Frederiksen)
The real thing:
PHOTO GALLERY
The Danish Royal Family's 2012 Portrait
CORRECTION: This post previously referred to the royal family as Dutch, not Danish.
Want more? Be sure to check out HuffPost Style on Twitter, Facebook, Tumblr, Pinterest and Instagram at @HuffPostStyle.