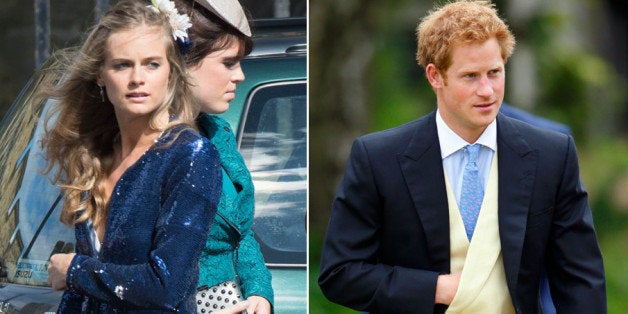 Cressie's brother seems to think that the rumor mill has gotten ahead of itself, calling all of the engagement buzz "ludicrous." In an interview with the Evening Standard, Jacobi Anstruther-Gough-Calthorpe (try saying that five times fast) jumps to his sister's defense, claiming that the media attention has become a bit much for the 24-year-old dancer.
"She's not a tough cookie at all," he says about Cressida. "She's a very sensitive, sweet girl." He continued:
"It's challenging, you can't deny it. It's not something that is easy for anyone dating a royal or marrying into the family or anyone in the royal family themselves. I think on some level it is different to any other type of fame. It's just an invasion of privacy, which is hard. I mean, there are people who court that, and it's a different mentality. But when you're not, and you have to spend your life hiding from it, I think that becomes very exhausting and quite hard work."
But with so-called "friends" tipping off the media to alleged wedding plans ("Cressie is going to marry Harry"), it can be difficult to discern the truth about the rumored nuptials.
For what it's worth, we agree with Cressie's brother -- perhaps it's best to lay off the couple and let their romance play out organically. Hey, less pressure on the pair could mean a royal wedding sooner rather than later.
PHOTO GALLERY
Get To Know Cressida Bonas