Eight years is a long time to wait for anything. It tends to put people on edge.
Consider the Xbox. Microsoft took two full presidential terms to finally crank the latest version of its game console, the Xbox One, pushing its fans to the breaking point.
After waiting in line for hours across the U.S. for the new Xbox's release, just after midnight on Friday, people finally get their hands on them. Let's just say things got a little emotional.
Whether the Xbox One is any good or not is a different question, of course. For that, you can check out our review here.
For now, though, simply bask in the feelings: Emanuel Jumatate, from Chicago, has so much love for his new Xbox One after buying it at a Best Buy in Evanston, Ill. (AP Photo/Nam Y. Huh) The first fans in the U.S. rejoice at getting their hands on Xbox One at the Best Buy Theater in Times Square. (Photo by Charles Sykes/Invision for Microsoft/AP Images) It's not nice to taunt the Xbox-less, you know. (Photo by Jason DeCrow/Invision for Microsoft/AP Images)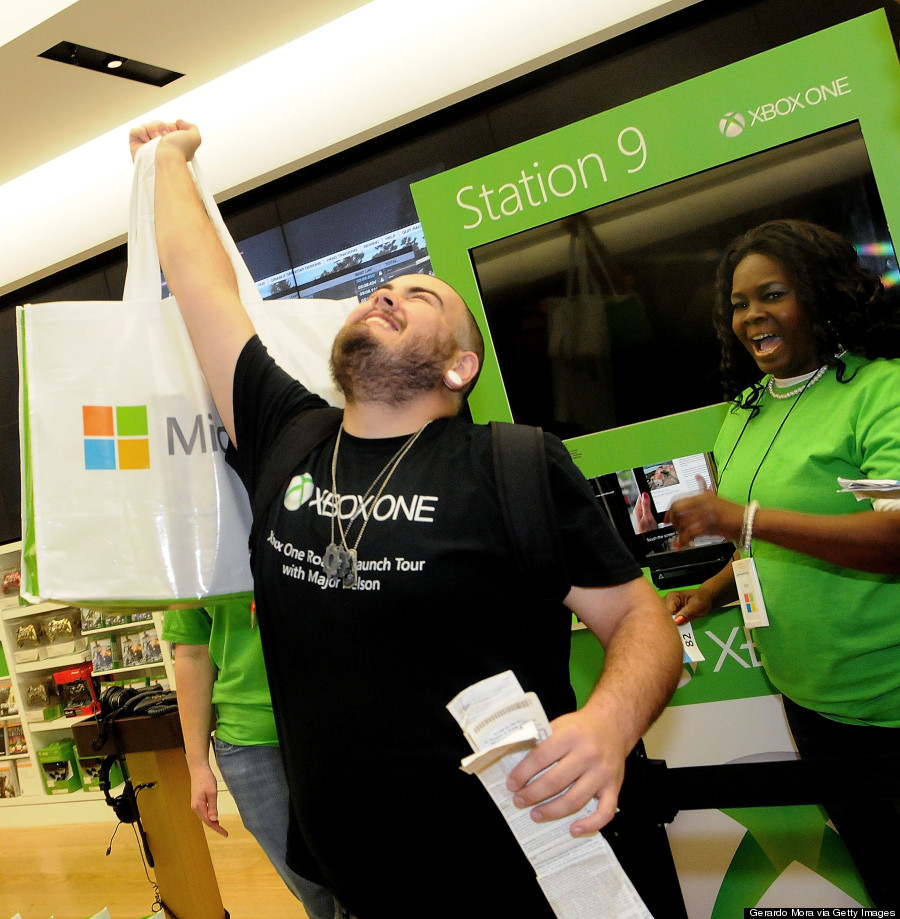 Anthony Tyson, first fan in the line at the Microsoft retail store in Orlando, Florida, rejoices over his new Xbox One after buying it at midnight. (Photo by Gerardo Mora/Getty Images for Microsoft)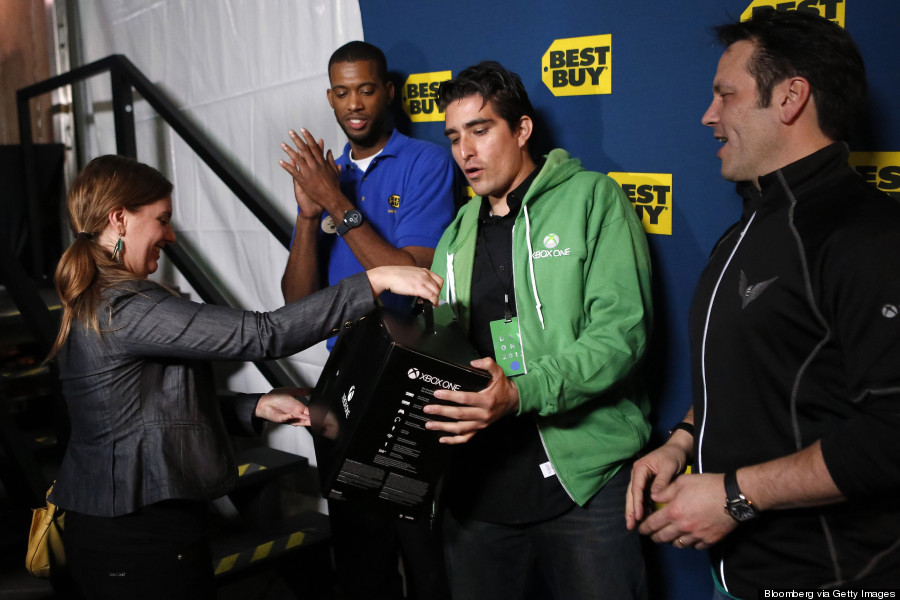 Carlos Anthony, second right, seems in disbelief as he receives the first new game console to be sold during Microsoft's midnight launch event in Los Angeles. (Patrick T. Fallon/Bloomberg via Getty Images)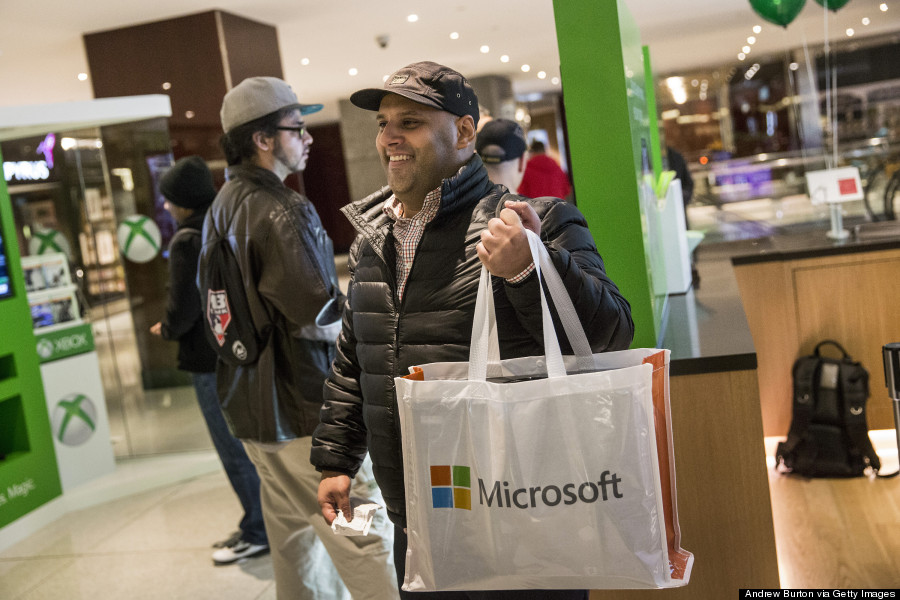 Job well done, buying an Xbox One at a Microsoft 'pop-up shop' at the Time Warner Center at Columbus Circle in New York. (Photo by Andrew Burton/Getty Images) In their exuberance, fans hoisted phones, cameras, plastic cups and Macklemore at Best Buy Theater. (Photo by Jason DeCrow/Invision for Microsoft/AP Images) There was even violence: Soldiers from "Ryse: Son of Rome" seem ready to kill, or die, for a new Xbox at Best Buy Theater. (Photo by Charles Sykes/Invision for Microsoft/AP Images)