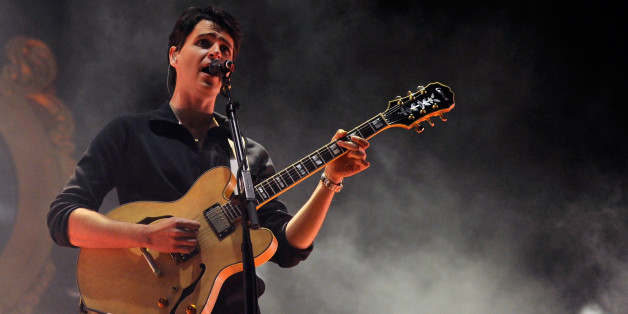 Vampire Weekend frontman Ezra Koenig is here to defend the common man's right to take selfies.
The singer, whose own Instagram account is heavy on jovial self-portraits, voiced his support for the Oxford Dictionaries' 2013 Word of the Year. Speaking to Rolling Stone, Koenig said:
"I think that anybody who's anti-selfie is really just a hater. Because, truthfully, why shouldn't people take pictures of themselves? When I'm on Instagram and I see that somebody took a picture of themselves, I'm like, 'Thank you.' I don't need to see a picture of the sky, the trees, plants. There's only one you. ... There's all this bulls--t about 'the younger kids today are more self-absorbed.' It's like, give me a f--king break! I've been in nursing homes, where my grandma is. I've seen some of the most selfish people on the planet in there. ... And the world that these kids are born into literally could not get more selfish. The world is so f--ked-up and unequal and full of a--holes. You can't blame it on the younger generation."
Koenig's stance may not be universally accepted, but we fully endorse his love for selfies, if only so he'll continue to flood his Instagram with charming photos. There's even a Tumblr account devoted to the many smiles he's flashed in the mirror. Here are some of Koenig's best.
BEFORE YOU GO
PHOTO GALLERY
Battle Of The Celebrity Selfie