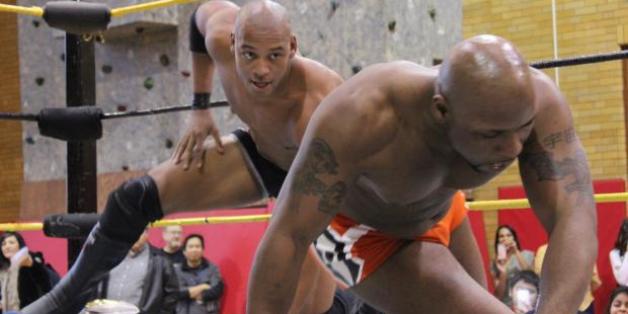 Marshe Rockett slammed Acid Jaz to the ground, kicked him in the face and kneed him in the groin.
And then the combatants — members of the Resistance Pro Wrestling tour — shook hands.
The performance was all part of the wrestling troupe's Positive Outreach Program (POP), which made a stop at Amundsen High School on Friday. Wrestlers put on a pair of exhibition matches followed with motivational messages.