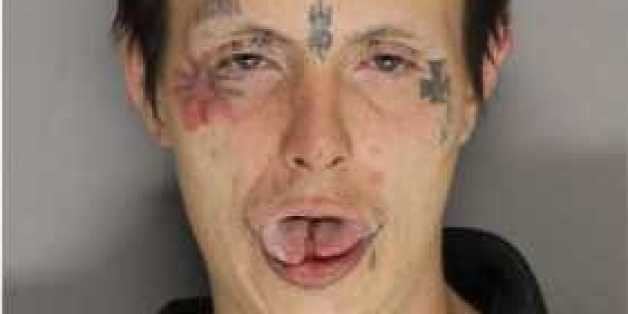 South Carolina police arrested a 24-year-old man Friday in connection with a murder after a decomposed body was found in woods near Lancaster, S.C.
Authorities said David Adam Pate entered those woods with 33-year-old Rickey James back in October. James has been missing since Oct. 17.
Police were called to the scene after some children who were looking for a lost dog discovered what turned out to be James' body, NBC Charlotte reported. Pate is suspected of trying to hide the body under a pile of brush.
Pate, who was arrested for disorderly conduct Nov. 11, has been held in jail since then. He was charged with James' murder Friday. No motive has been established in the alleged murder.
"Our deepest condolences go out to the family of Mr. James. We are thankful that we were able to solve this case so quickly," Lancaster Sheriff Barry Faile told WIS-TV. "Our investigators did a great job putting this case together. We suspected Pate almost immediately but had to wait on lab results to prove it. We are thankful he is in jail where he belongs."

BEFORE YOU GO
PHOTO GALLERY
Missing People