On a day like today, American illustrator Norman Rockwell created "Saying Grace," capturing a Mennonite family praying in a bustling restaurant. Rockwell created the work 62 years ago today, as cover art for the Saturday Evening Post. In 1955 the iconic depiction was voted Post readers' favorite cover.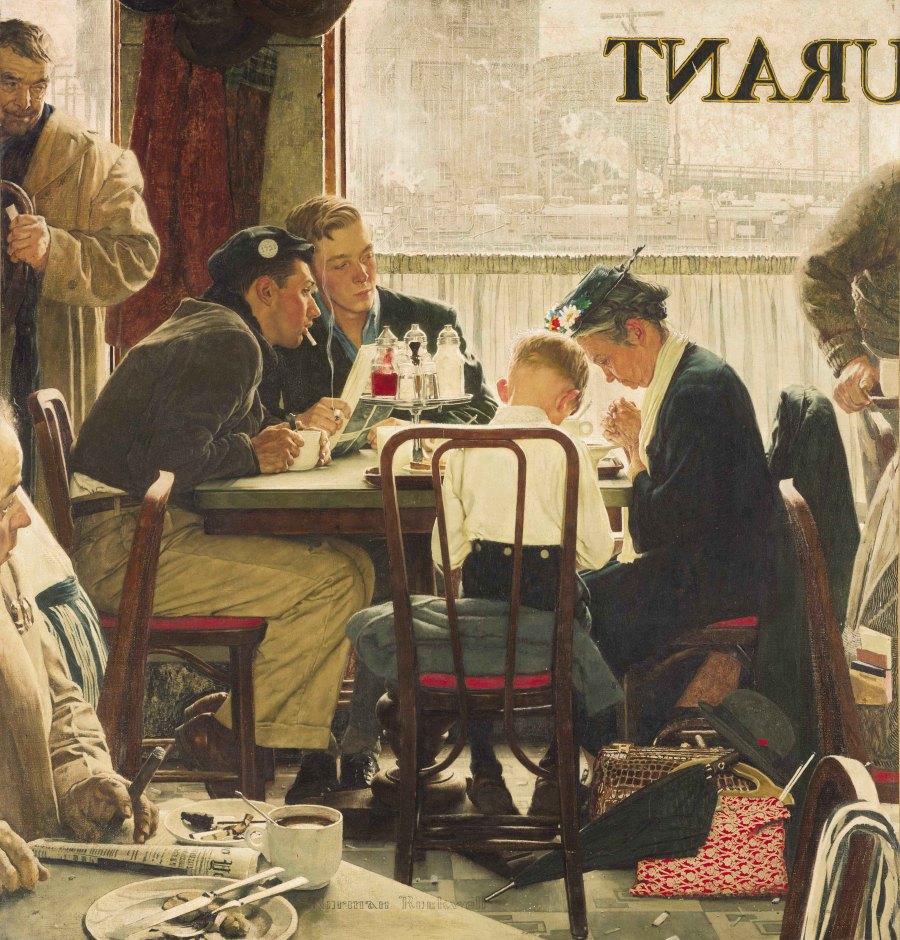 Saying Grace
The now iconic image is heading to Sotheby's on December 4, where it's expected to bring between $15 million to $20 million. A pretty hefty sum, considering he was paid $3,500 for the image originally. "Saying Grace" may even beat Rockwell's current record of $15.4 million, which was set in 2006 for "Breaking Home Ties." See the other works heading to auction this winter below.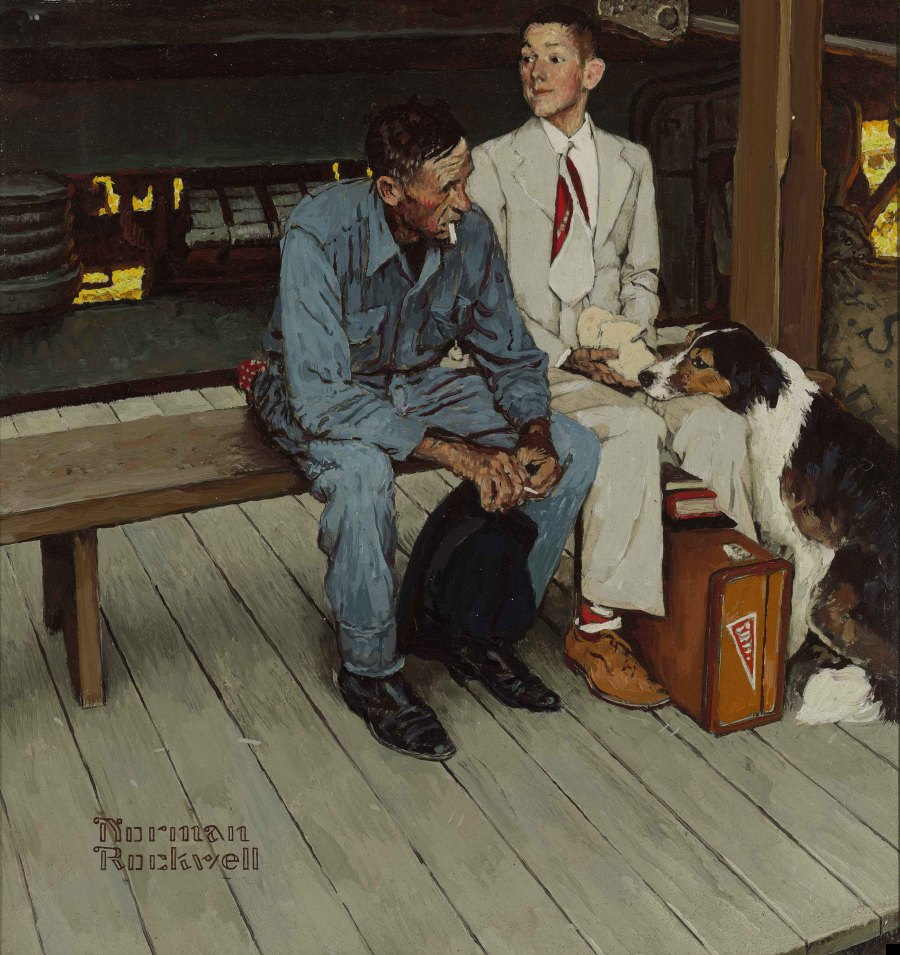 Color Study for "Breaking Home Ties," 1954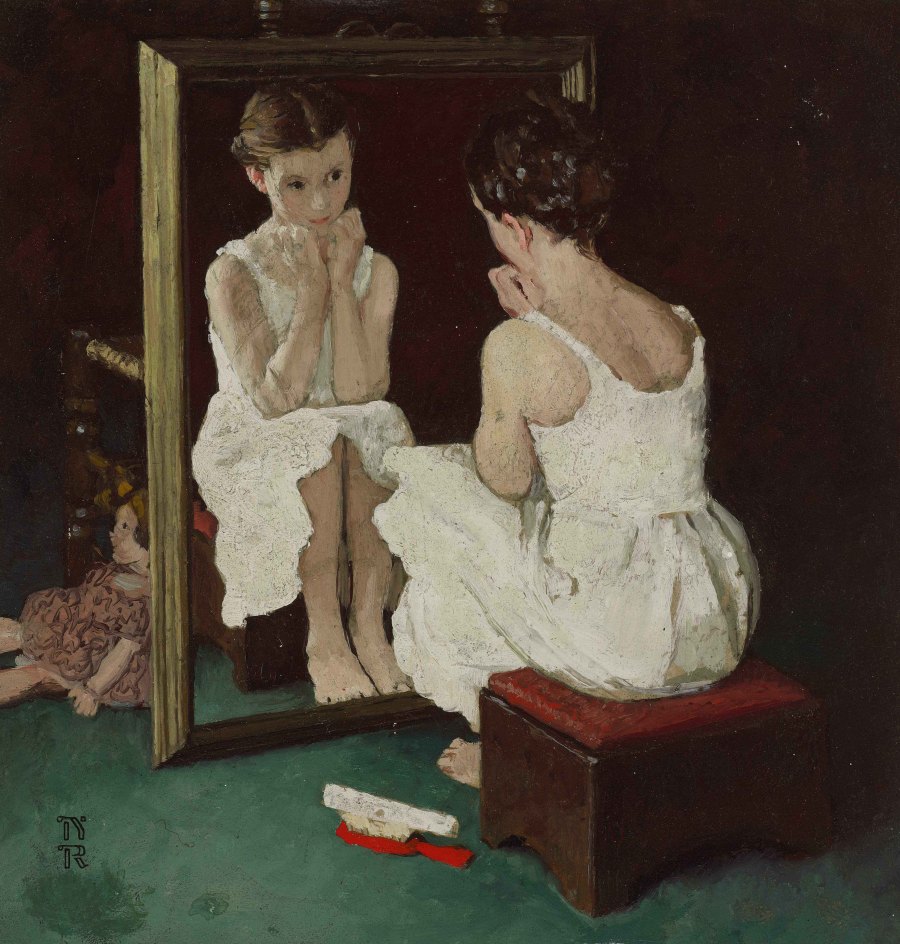 Color Study for "Girl at Mirror," 1954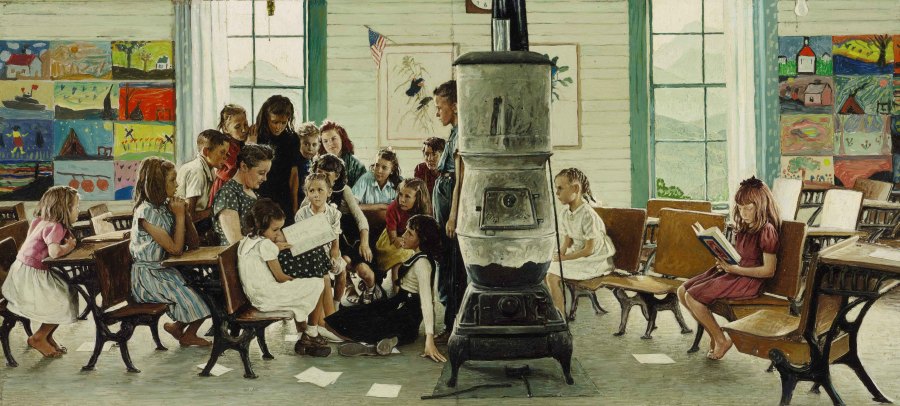 Color Study for "Norman Rockwell Visits a Country School," 1946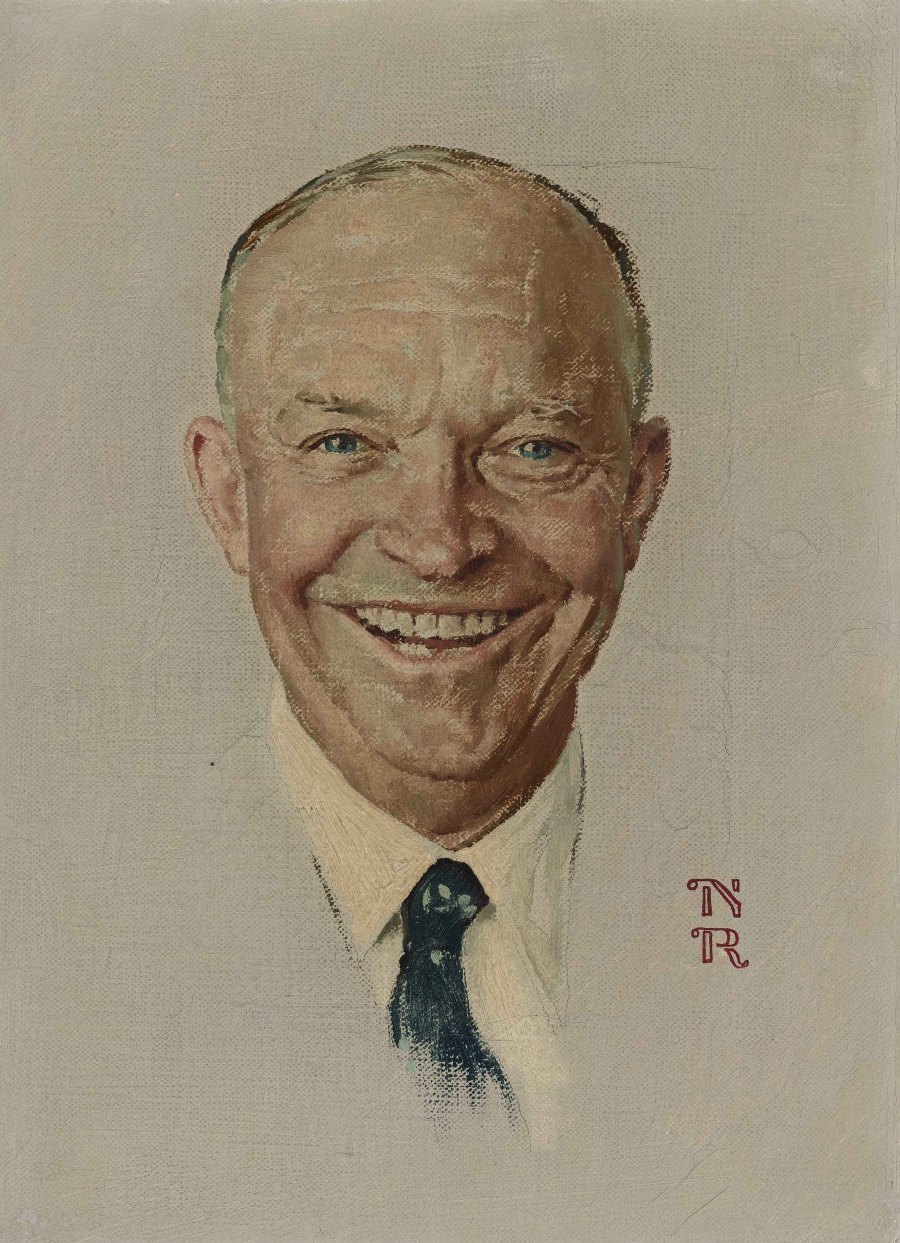 The Day I Painted Ike, 1952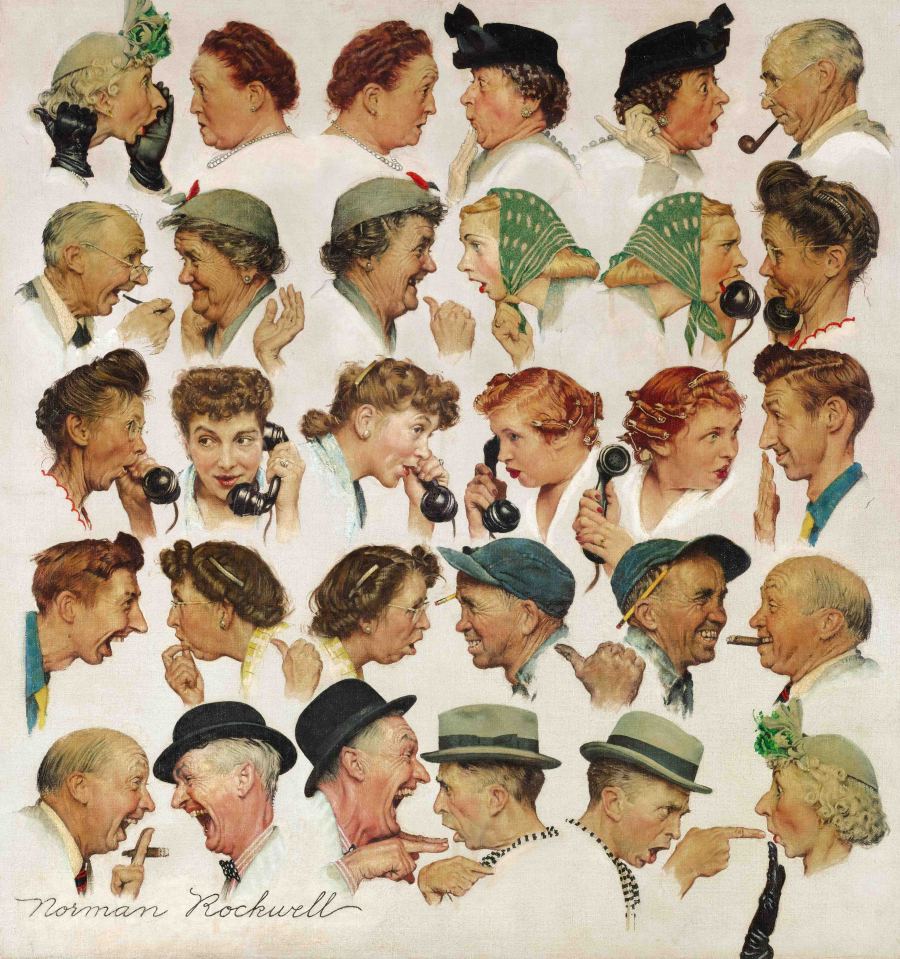 The Gossips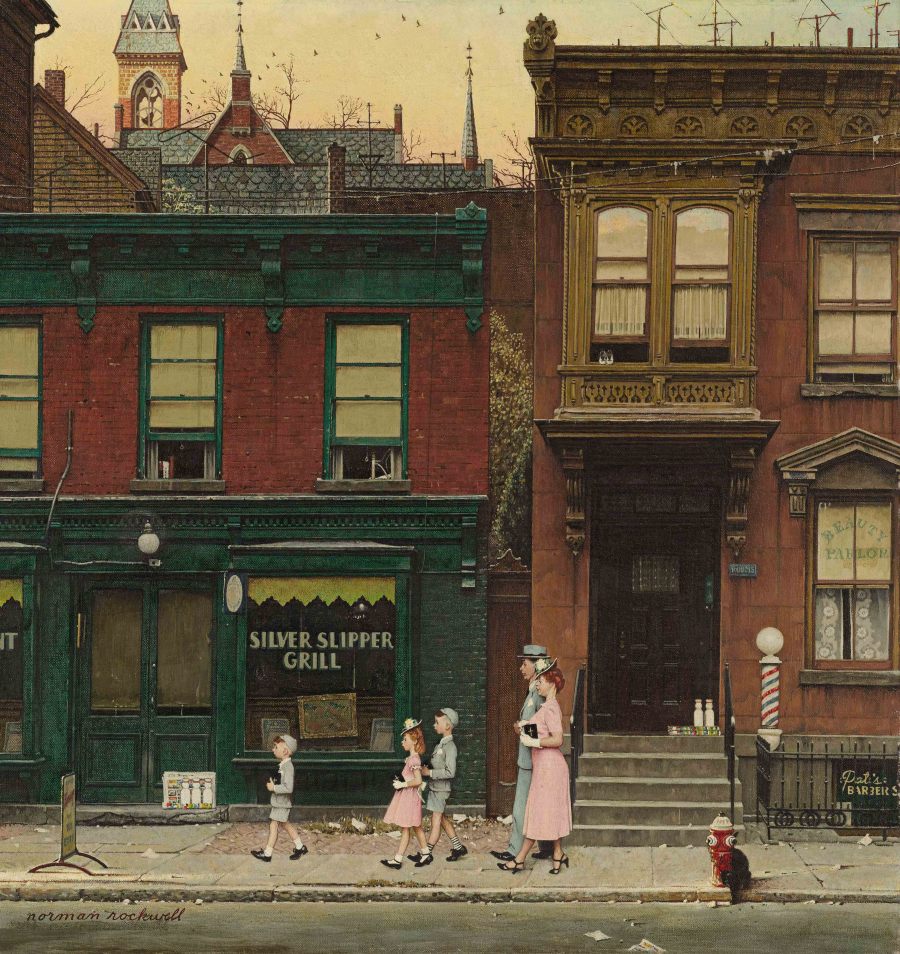 Walking to Church
A selection of paintings by Norman Rockwell from the family of Kenneth J. Stuart Sr. will head to auction on December 4, 2013 at Sotheby's in New York.