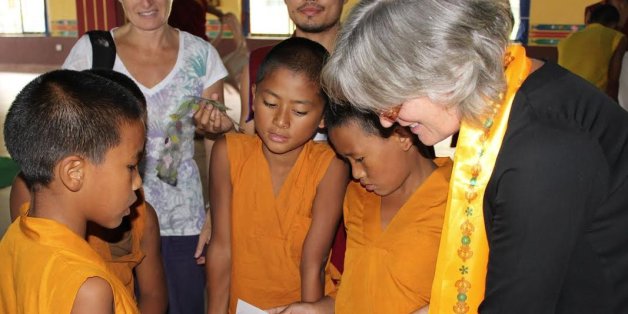 Giving back is practically in Tina Cornely's blood. The former art-world powerhouse says that she's been focused on caring for others since she was five years old.
"I felt that it was my mission in life to help the people that cross my path," says Cornely. "When you're a kid it's as simple as helping an old lady cross the street or finding an injured animal and nursing it back to health."
And when Cornley was 10 and her mother lost custody of her due to alcoholism, her fierce desire to help others in need only intensified.
Now 52, the Miami resident left behind a successful career in museum administration -- she served as director of technology for the Guggenheim Museum in New York and director of operations at the Miami Museum of Art -- to turn her lifelong devotion to giving back into her sole professional focus.
Post-9/11, while working at the Guggenheim, Cornely felt headed for burnout. She packed her bags and returned home to Miami, eventually taking the job at the Miami Museum of Art and continuing to devote much of her free time to helping others. Cornely spent her weekends working for local charities, and her vacation time doing non-profit work abroad. But a life-changing trip to a Mali orphanage in 2012 cemented her desire to devote her life to this type of work.
"It was a very powerful and gut-wrenching experience that actually propelled me to pursue my dream, which is to help these people become self-sufficient," Cornely tells The Huffington Post. "On my flight back back, I said, 'I'm going to do this.'"
After returning from Mali, Cornely went off on her own and created a non-profit organization, Bridging Humanity, built around her desire to break the chain of poverty. The group's goal, according to its website, is "to find and implement alternative approaches to improving the lives of the less fortunate and in particular orphaned, abandoned and disadvantaged children living in the United States and abroad."
Since starting Bridging Humanity, Cornely has traveled around the world, from West Africa to Nepal to Haiti, on humanitarian missions. She's taught children science, English and art at a Nepalese monastery, and back at home, she teaches teenagers about family planning and preventing unwanted pregnancies. She also applies her interest in DIY crafts to vocation training for people in need, teaching orphans how to weave network cable for Internet access ("Before you know it, you've got junior electricians," Cornely says) and instructing pregnant teens how to make fertility necklaces, a tool used to help women with awareness-based family planning.
Bridging Humanity is a small operation at the moment -- Cornely works out of her home and is the only employee, though she gets a little help from friends, family and her network of Miami art patrons. But she's garnered the support of major corporations, like FedEx, Target and Ty Toys, which donates Beanie Babies for Cornely to give to children abroad. One hundred percent of her profits go directly to the causes she's working on, and she's already affected many lives.
"Tina has the most kind and caring heart," said David Lawrence Jr., chair of the Children's Movement of Florida. "I truly applaud the difference she has made in the lives of so many."
But Cornely says she gets just as much back from the young people she works with. During a recent talk at COPE, a Miami high school for mothers and pregnant teens who come from neglected and abused backgrounds, Cornely asked the girls what success looks like to them.
"Education was high on the list; they also said respect, gratitude, and being driven. I was floored that these young women and abused girls had that insight and maturity," she says. "I told them, 'Follow your dreams. Dreams do come true. I am living proof. I'm living my dream, and my dream is to make the poor become self-sufficient. Miracles happen every day.'"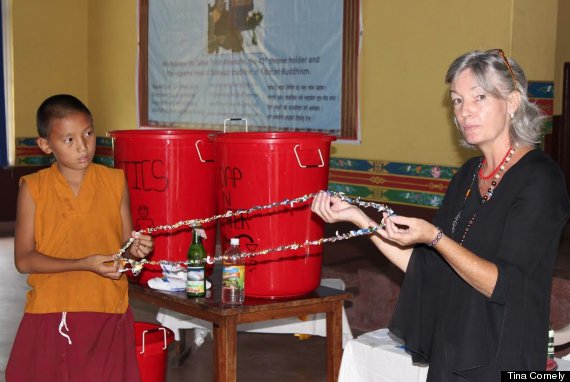 This post is part of a series produced by The Huffington Post highlighting the contributions of Go-Givers -- people who are looking beyond a "Go-Getter" approach to success and redefining success to include the importance of giving back. To nominate a Go-Giver of the Week, email gogiver@huffingtonpost.com.
BEFORE YOU GO
PHOTO GALLERY
12 Yoga Poses To Undo The Damage Of Your Desk Job