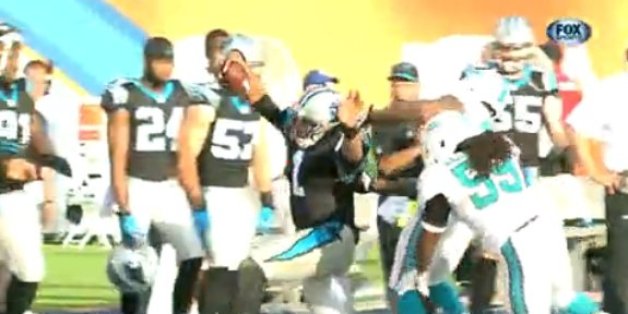 Cam Newton may have another move from LeBron James' repertoire other than his signature stomp celebration: The Flop.
During Carolina's game-winning drive, Newton ran to his right and made his way out of bounds for an eight-yard gain. Dolphins free safety Reshad Jones was chasing him and put his hands on Newton's shoulders before the 6'5'' QB flailed his arms and fell to the ground. A personal foul was called on Jones, tacking on 15 more yards to the end of the run.
Did Newton flop on the sideline to draw a 15-yard penalty? Watch the video below and be the judge.
BEFORE YOU GO
PHOTO GALLERY
PHOTOS: NFL Week 12